Why do we work in Kyrgyzstan? Following the collapse of the Soviet Union, this Central Asian republic was and continues to be heavily dependent on international aid as it transitions to a market economy. Kyrgyzstan is one of the poorest countries in the world, with children among those who are most affected. More children are born with a cleft palate in this country than anywhere else in the world.
Cleft lips and palates are part of a group of congenital deformities that affect some people. What such people have in common is that during embryonic development parts of the mouth area do not form normally. Over 500 children are born every year with this abnormality in the poor Central Asian country. When a delegation of the Foundation's board of trustees visited Kyrgyzstan in 2006, we knew that we wanted to help these children.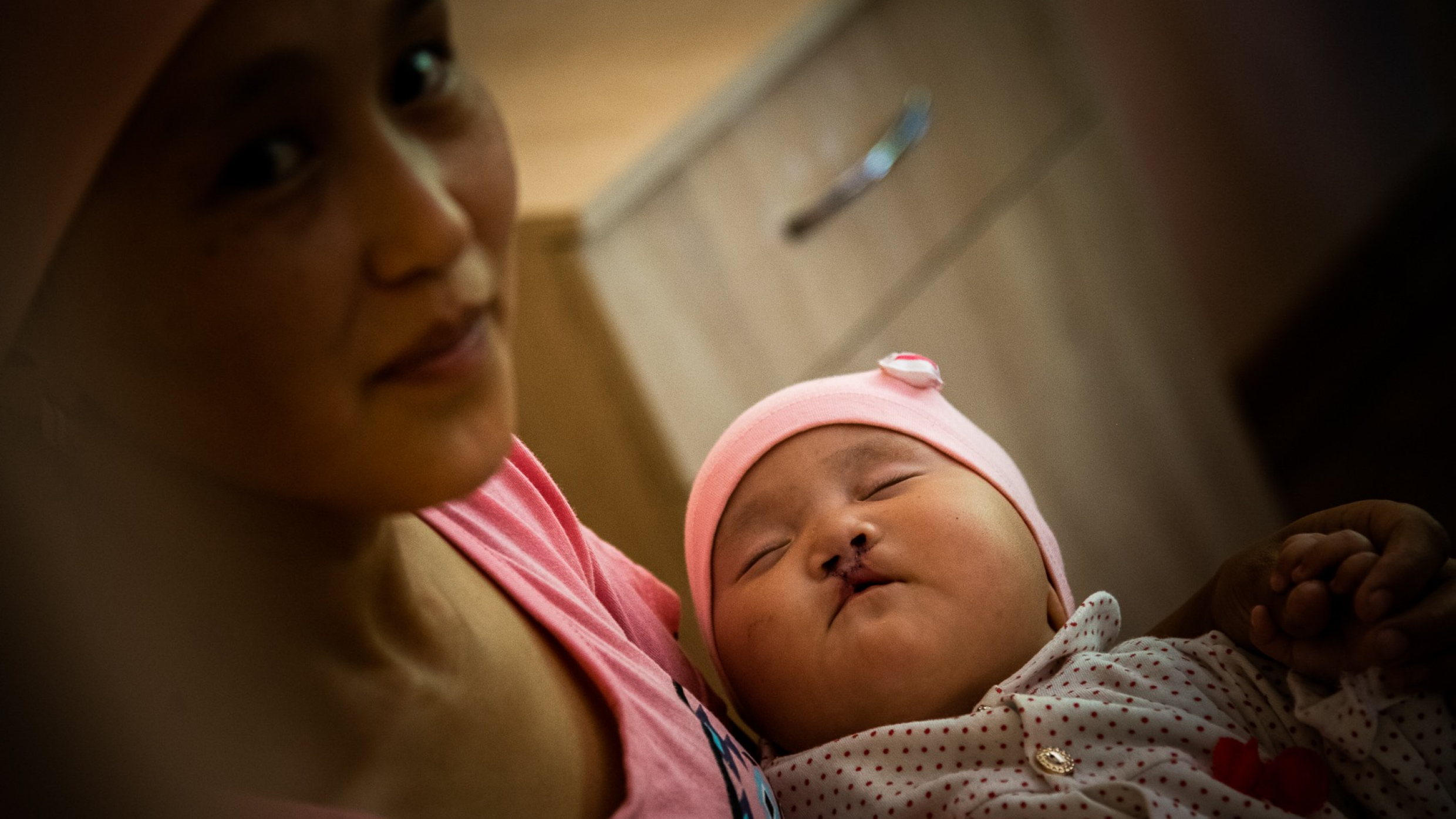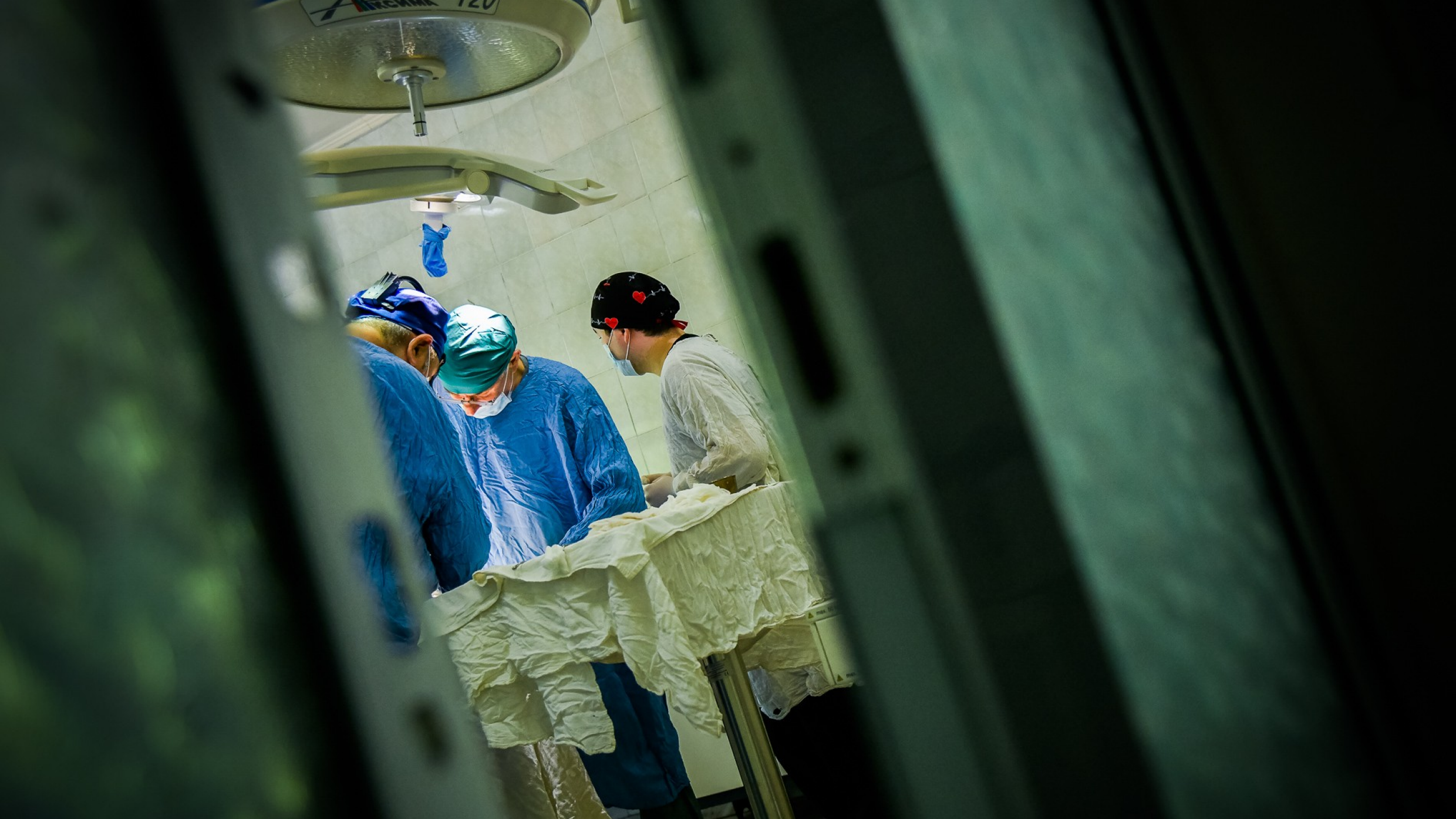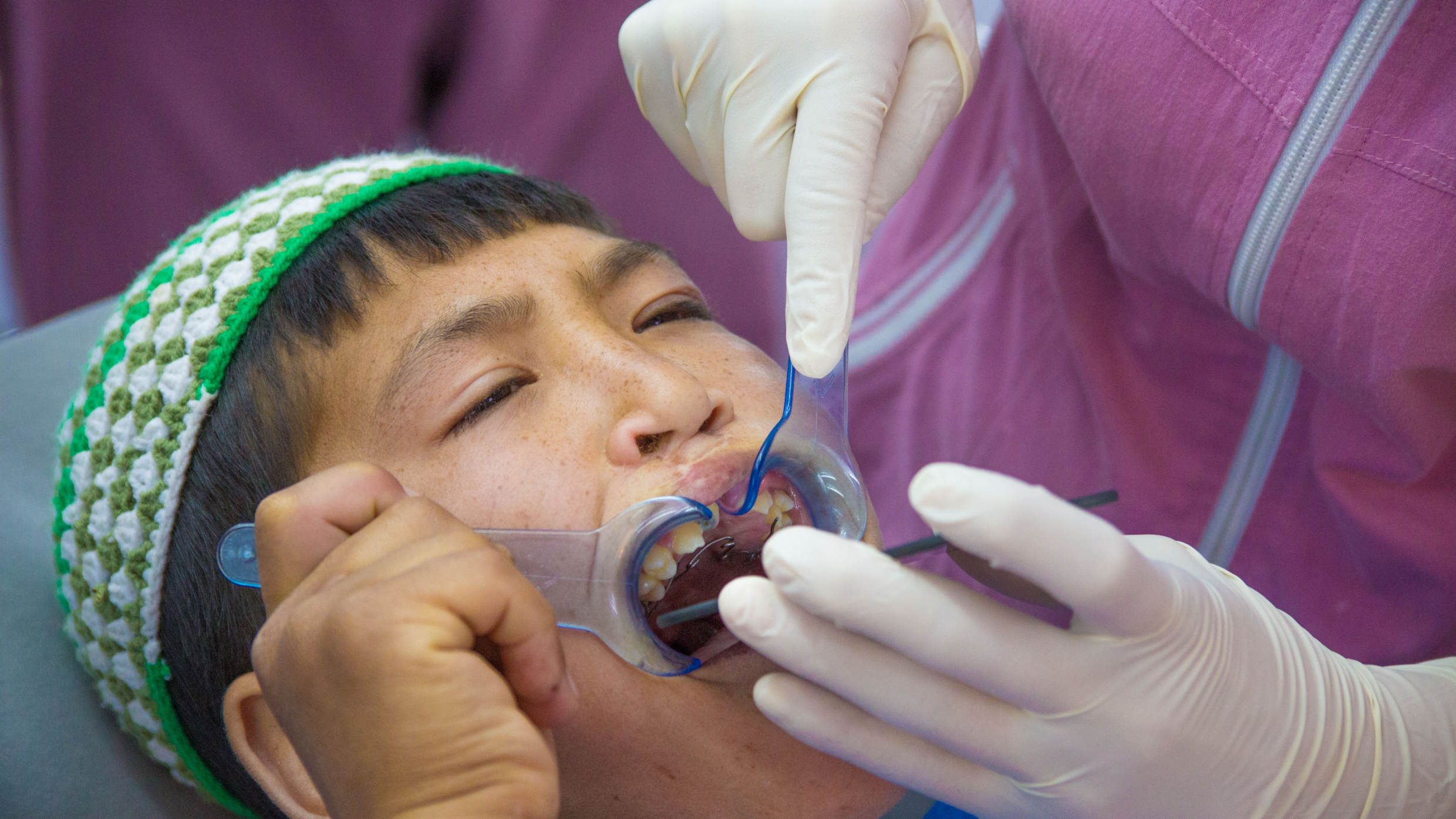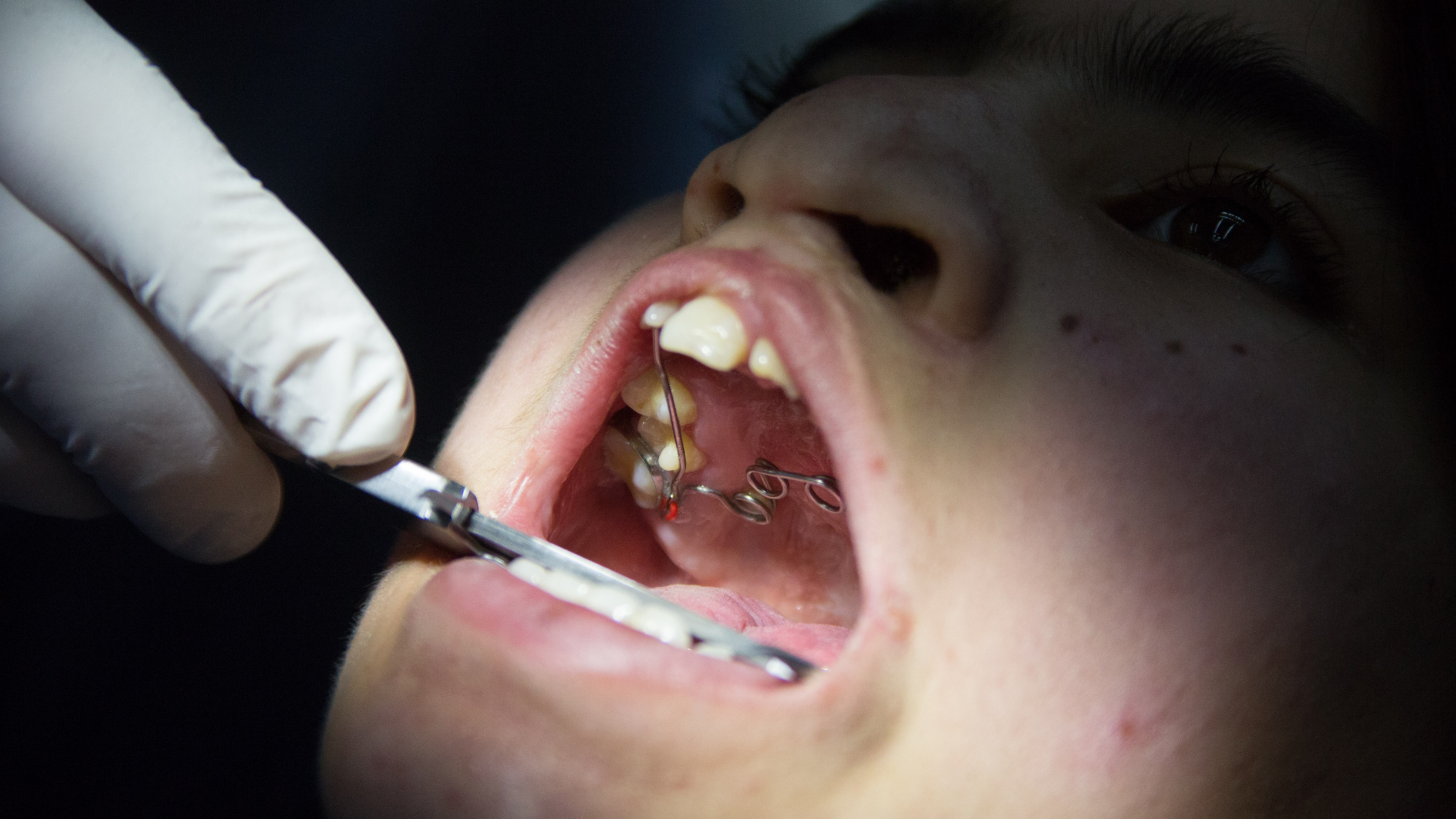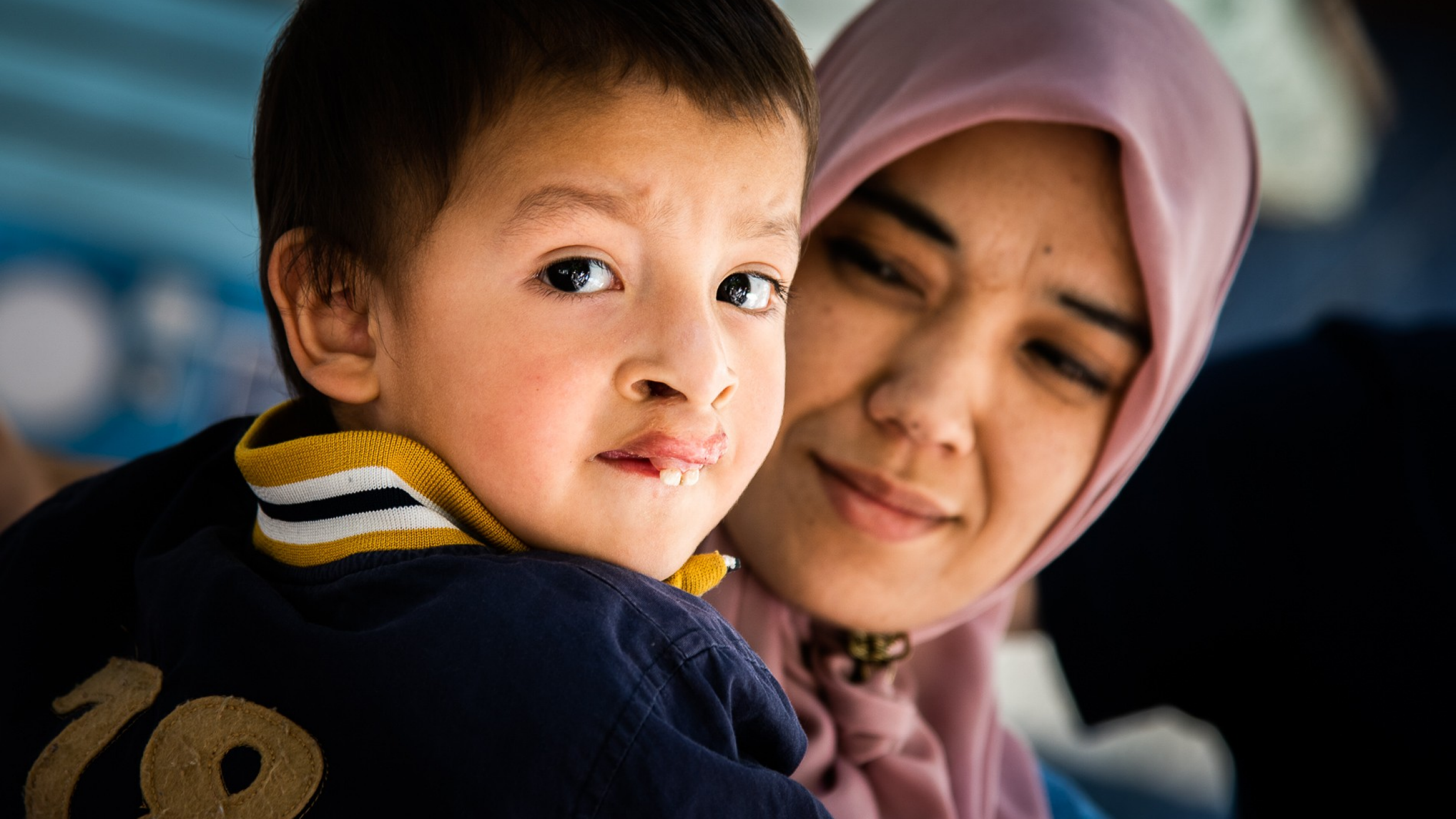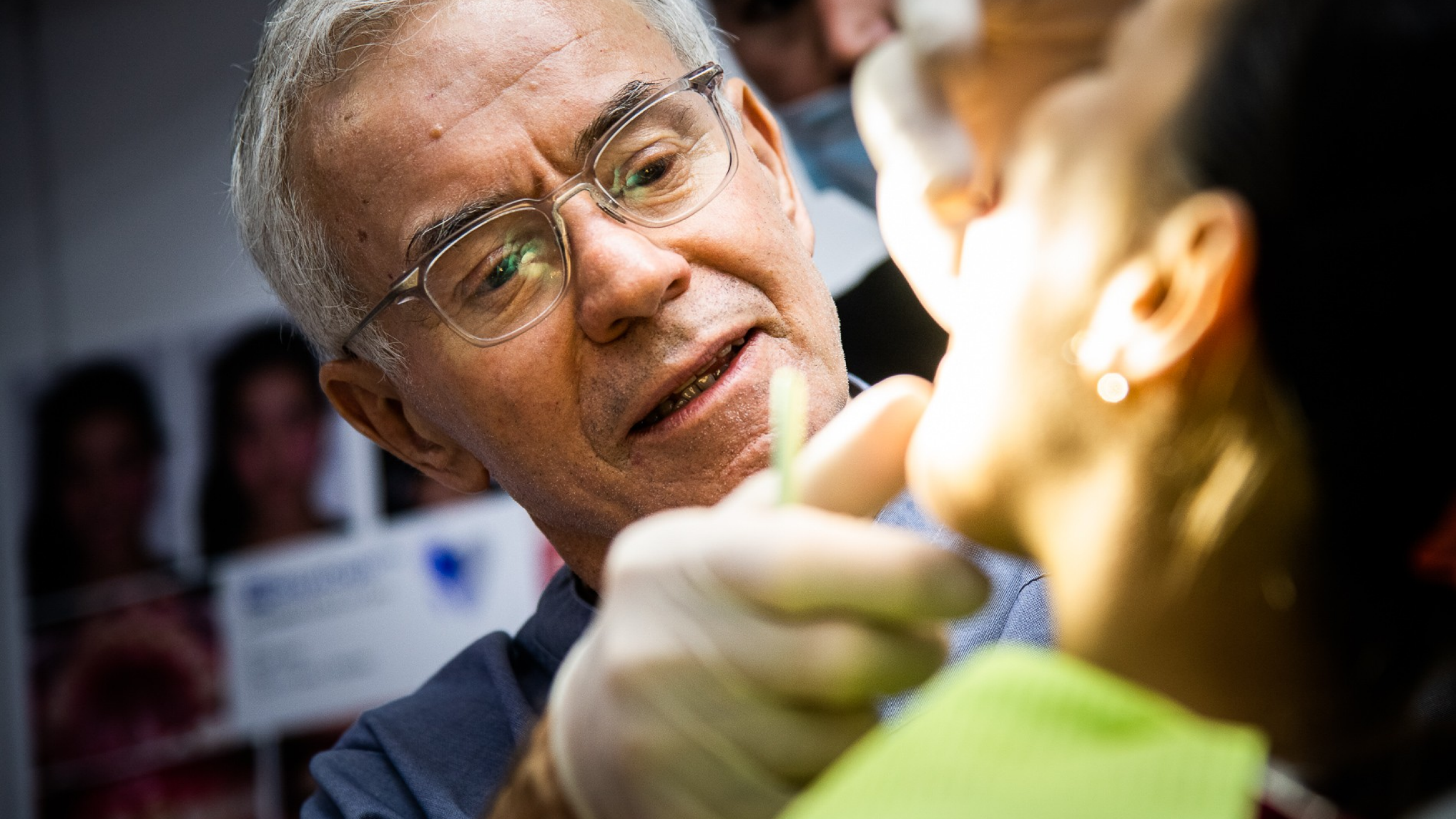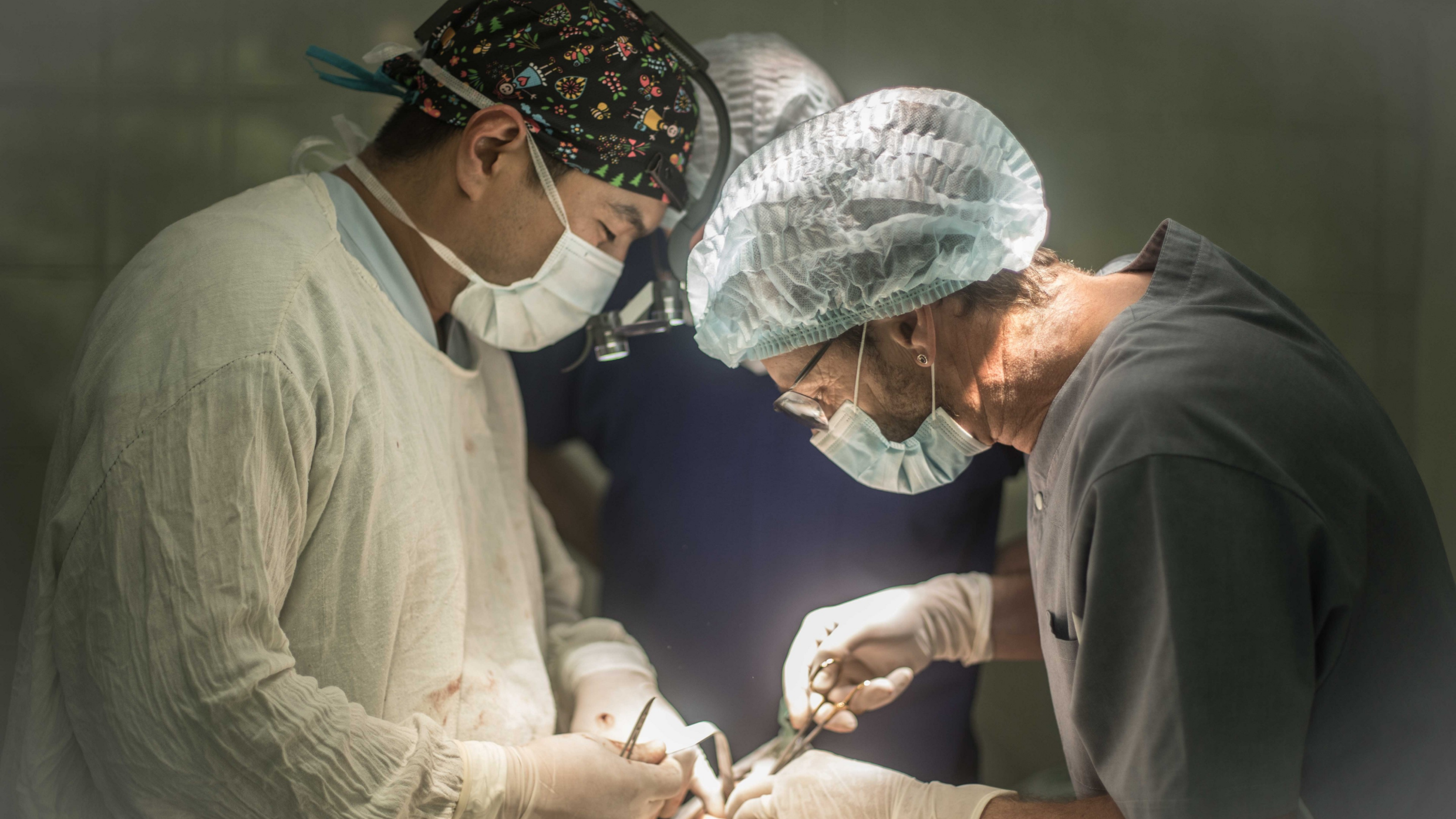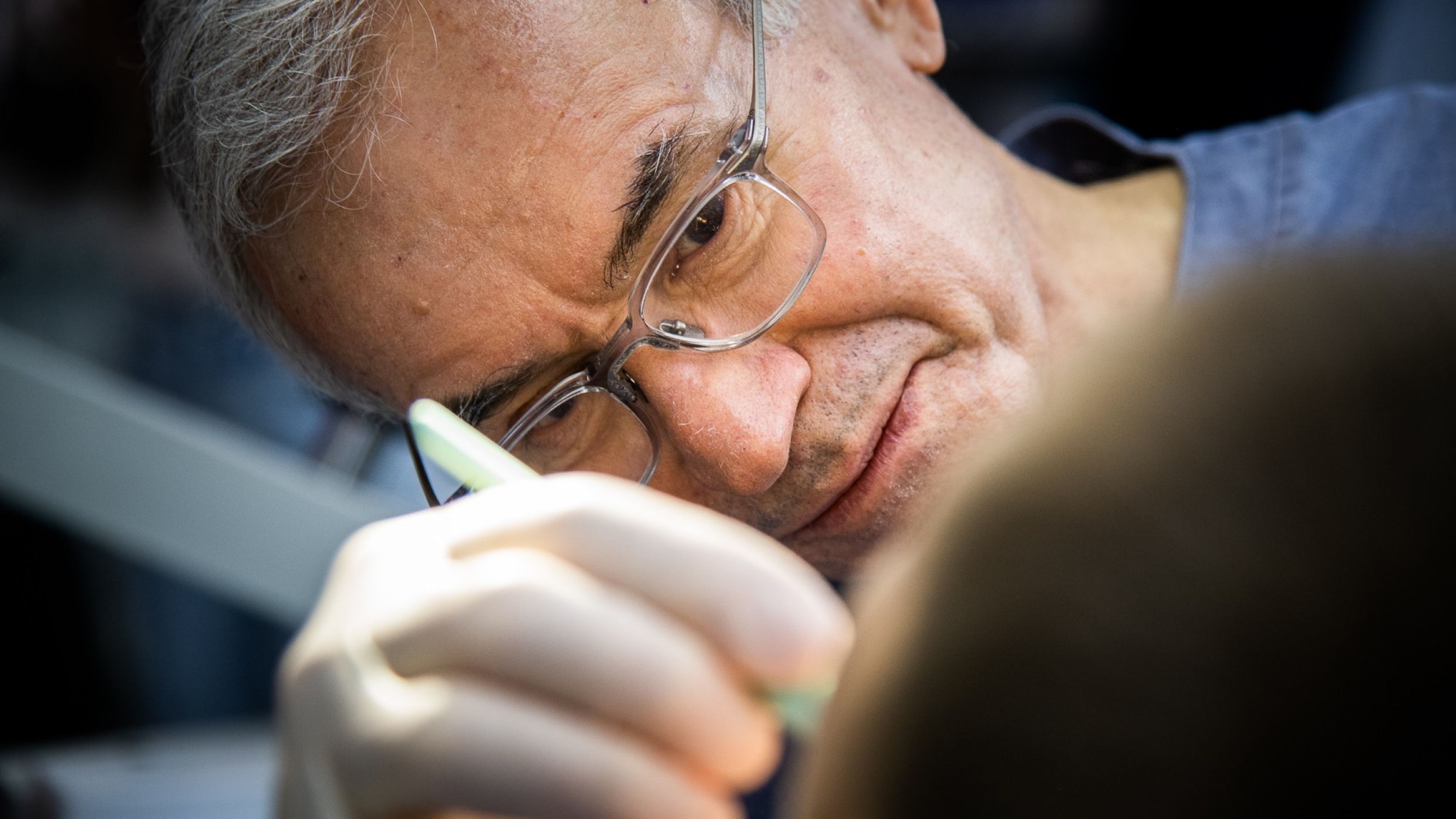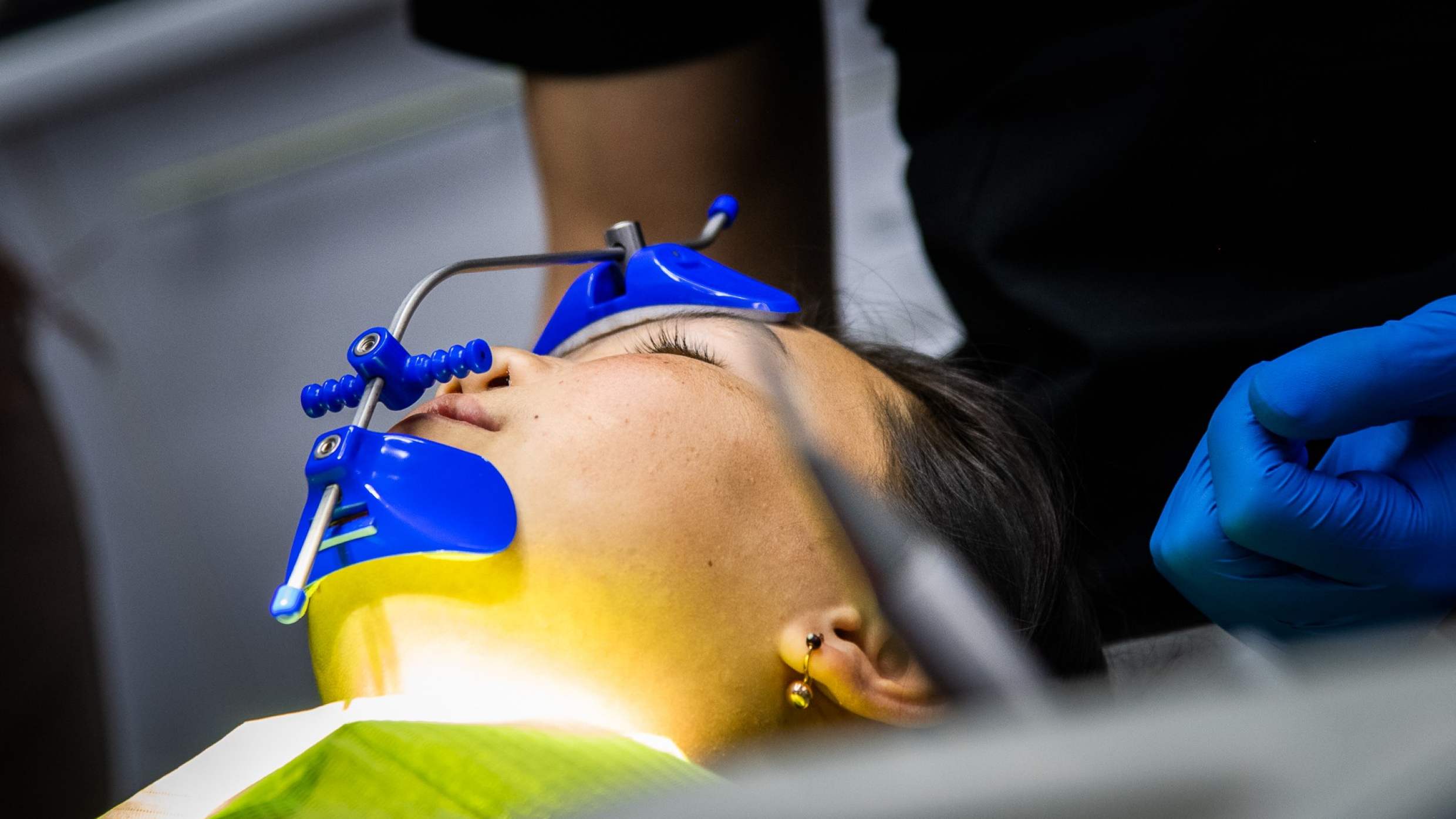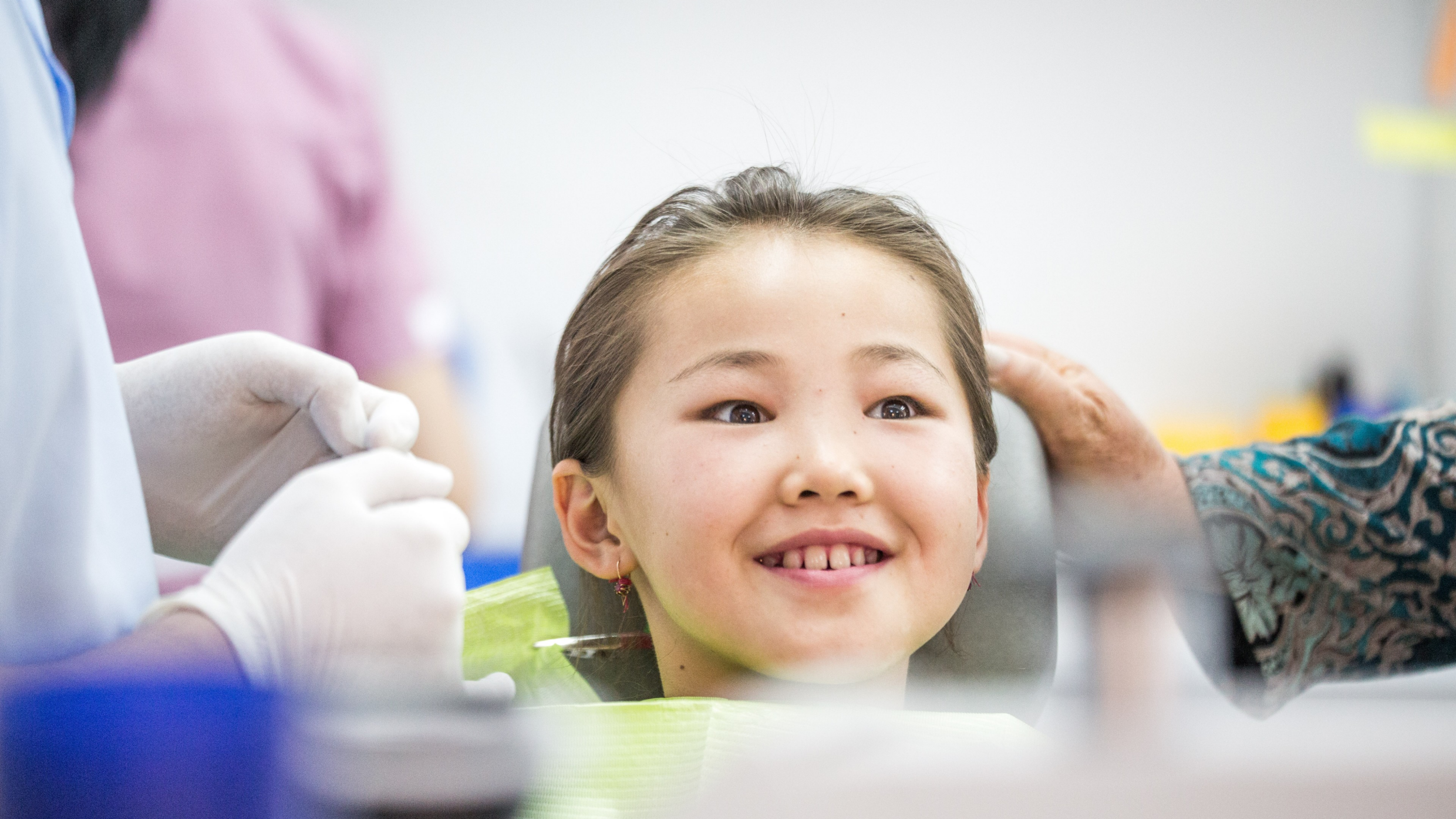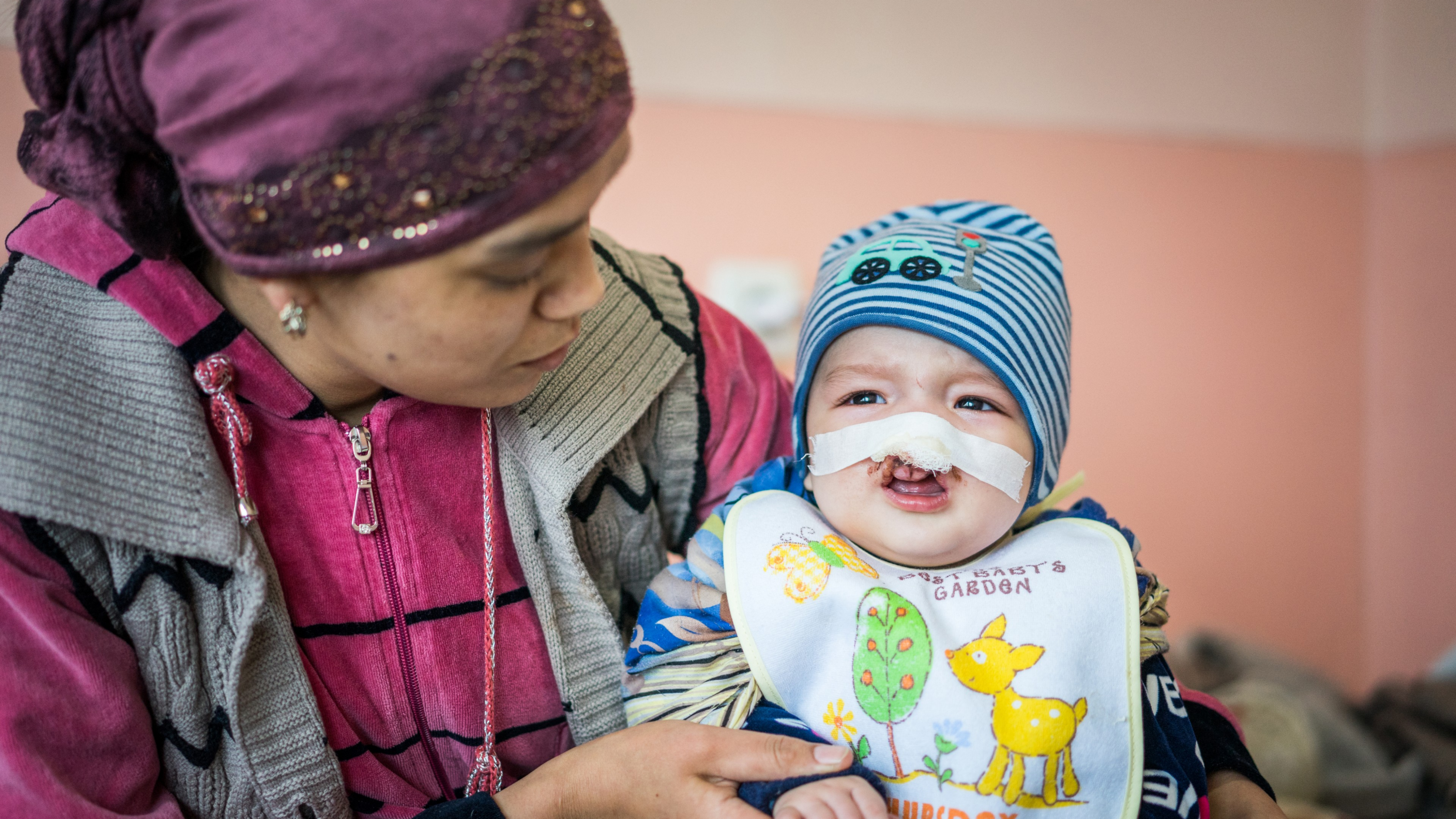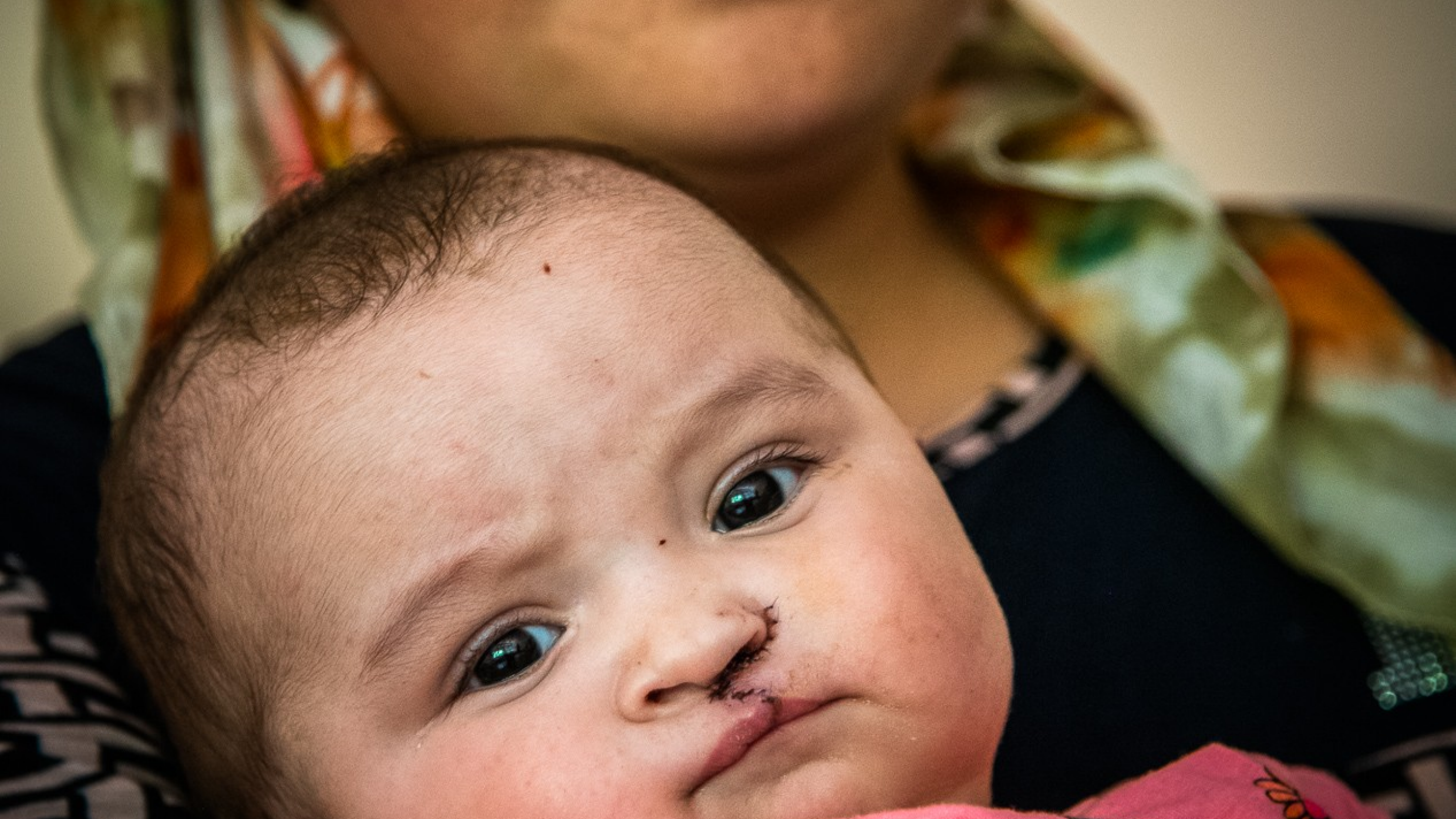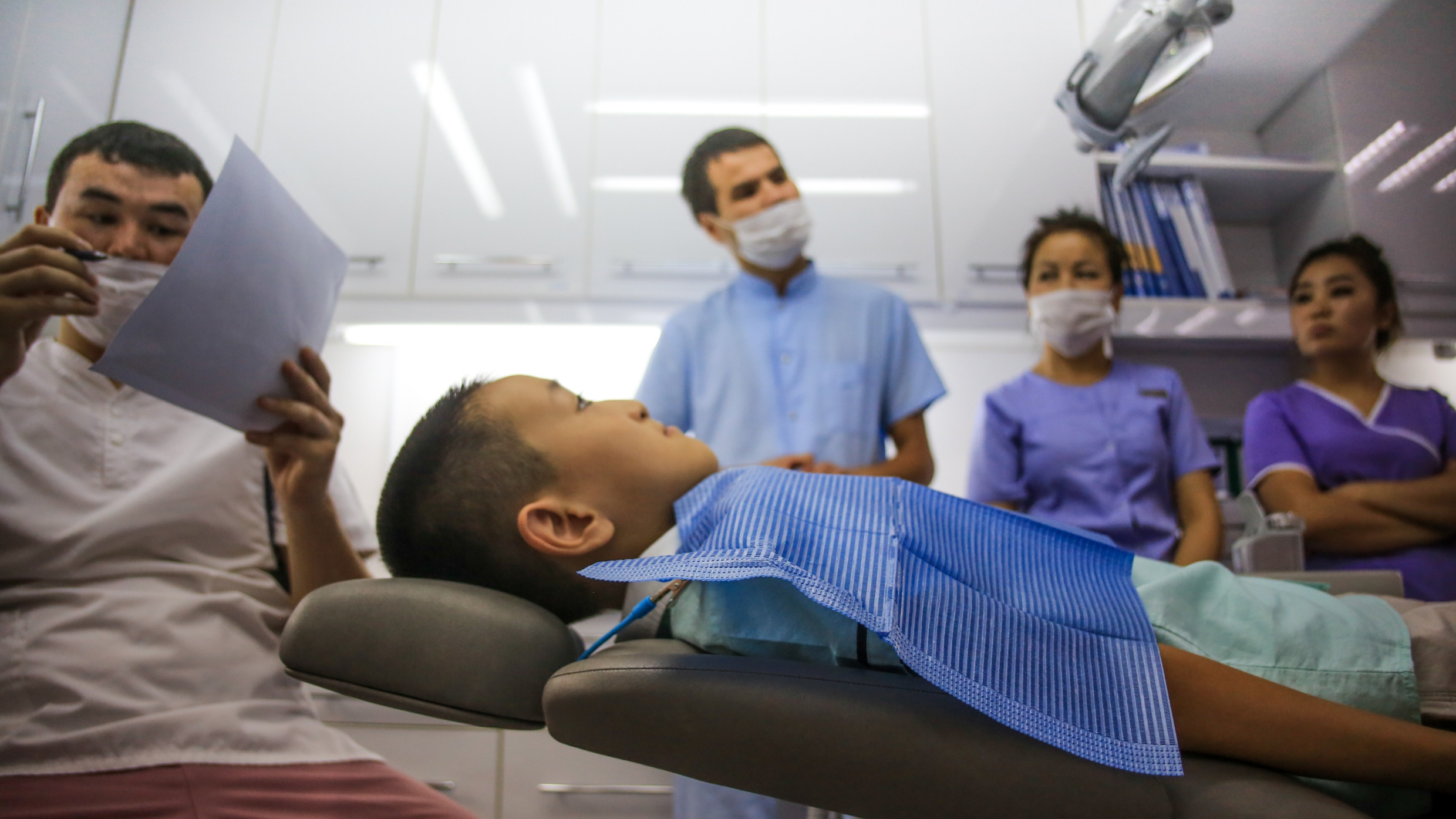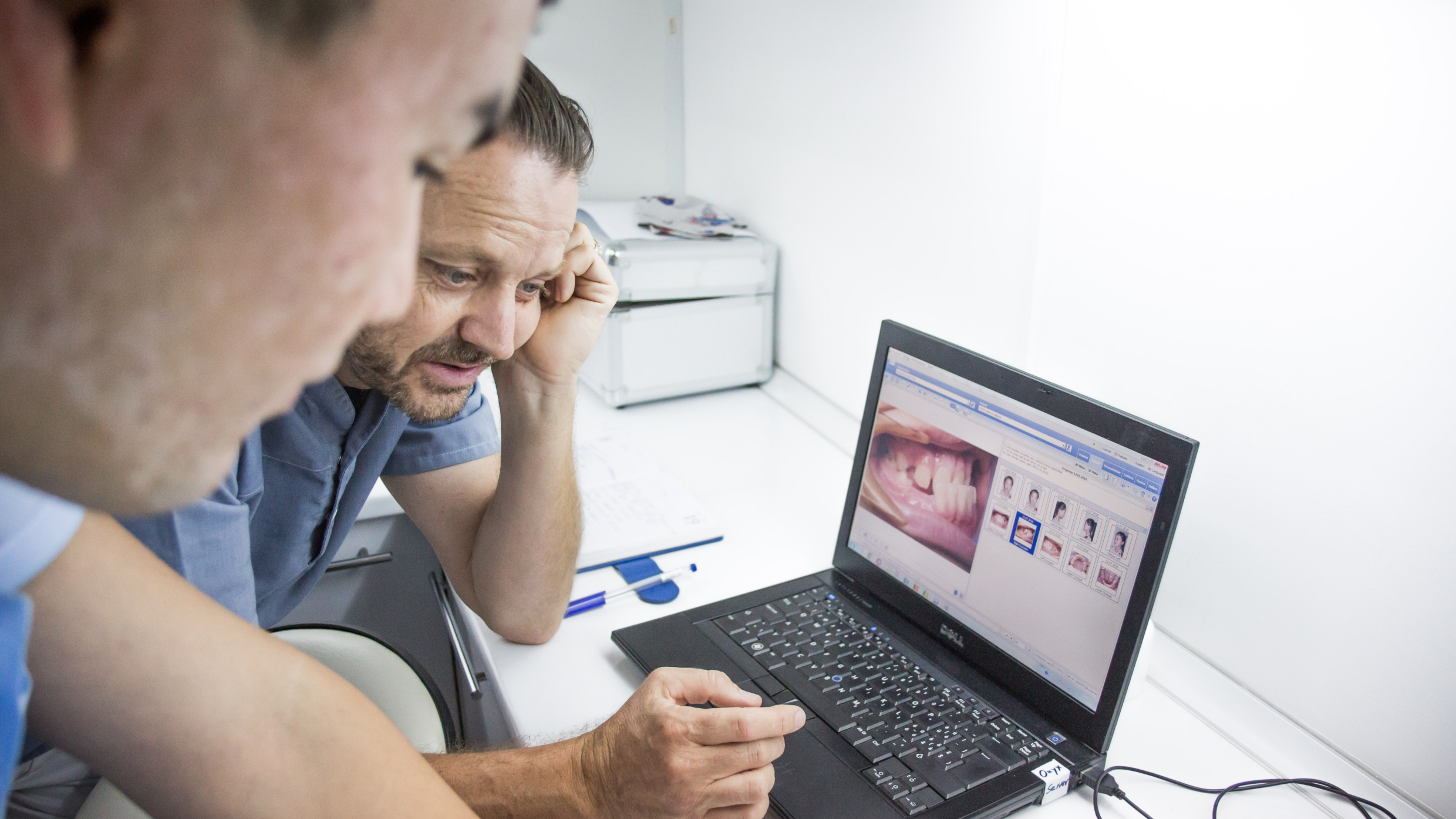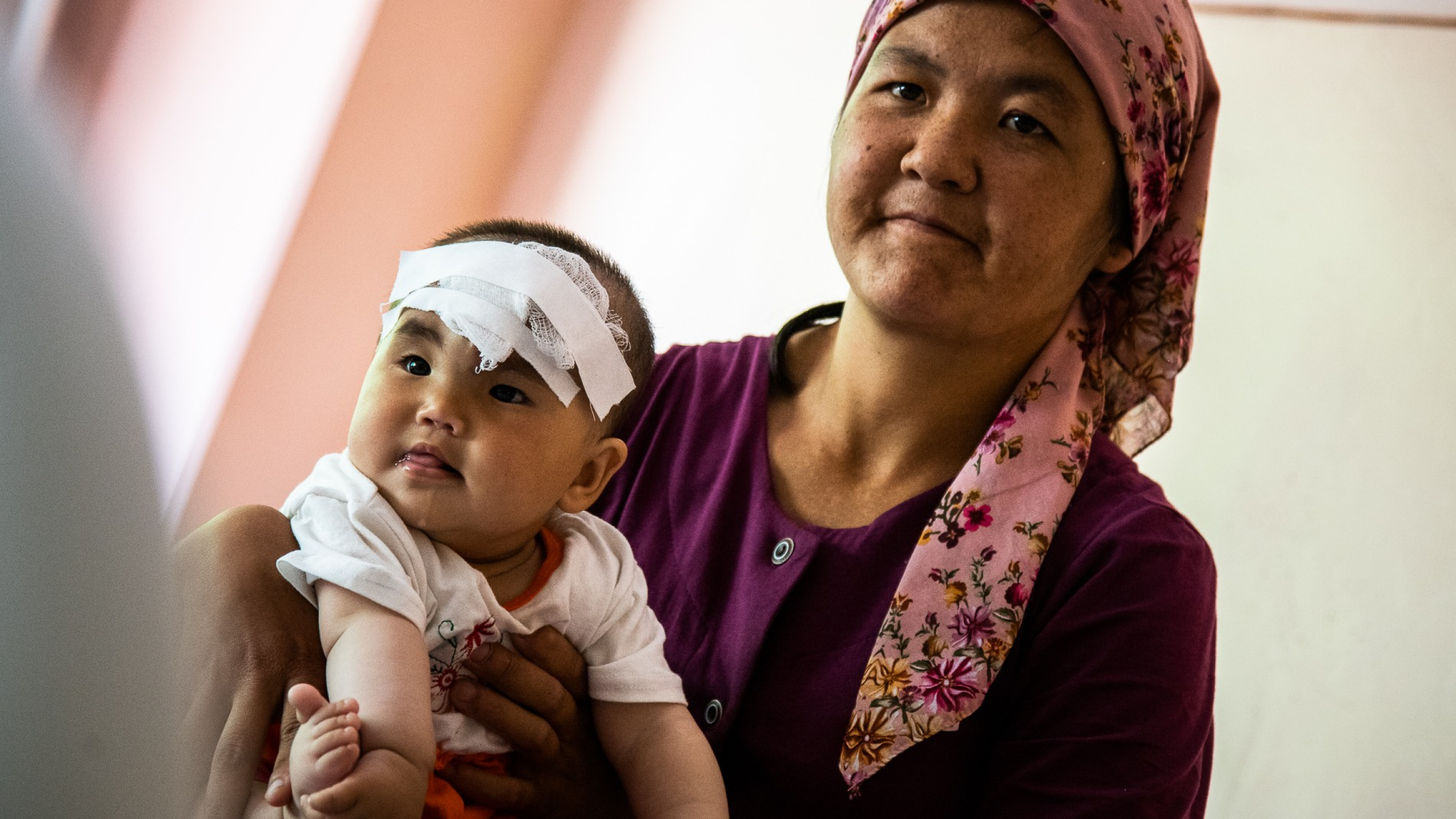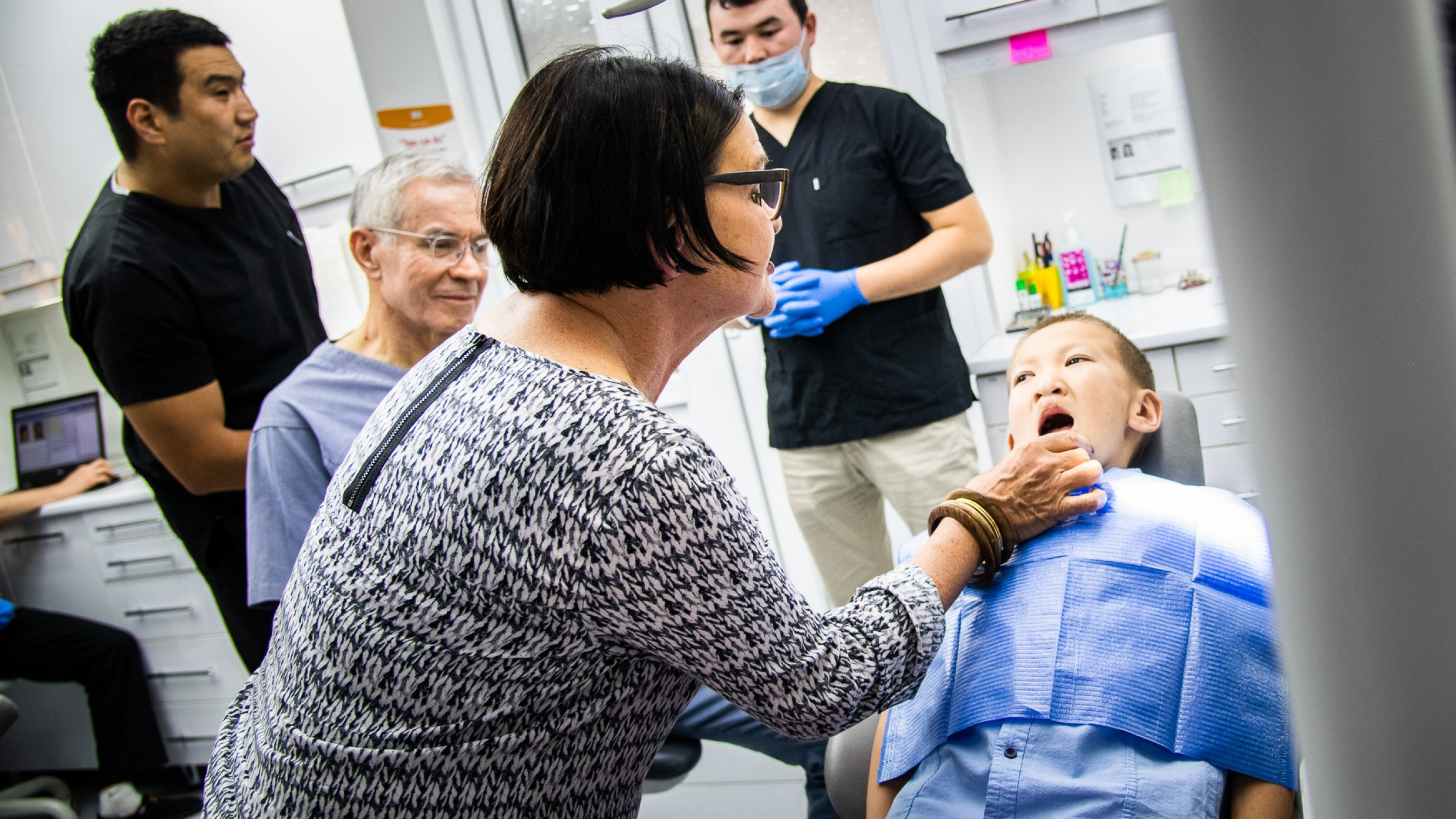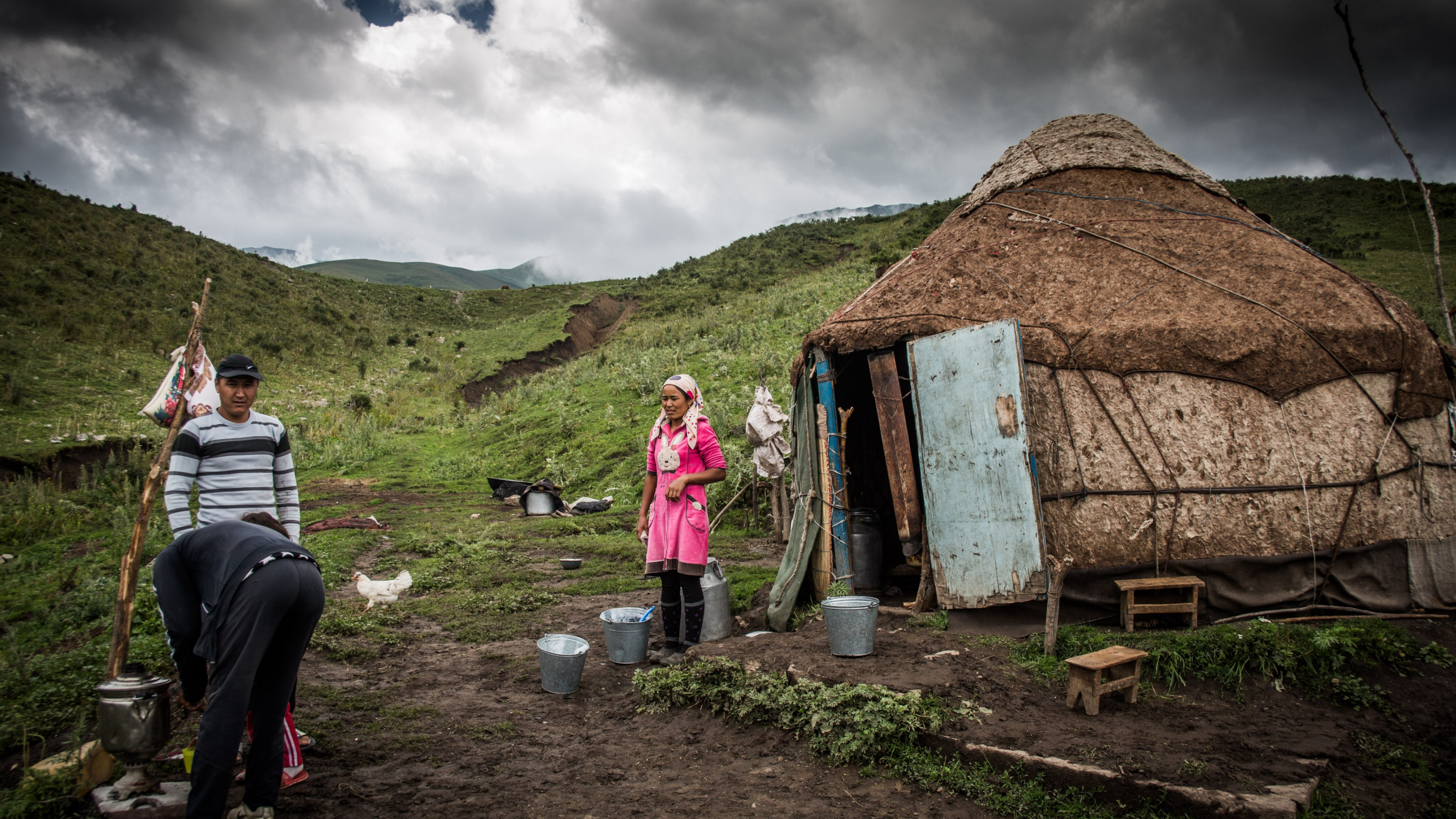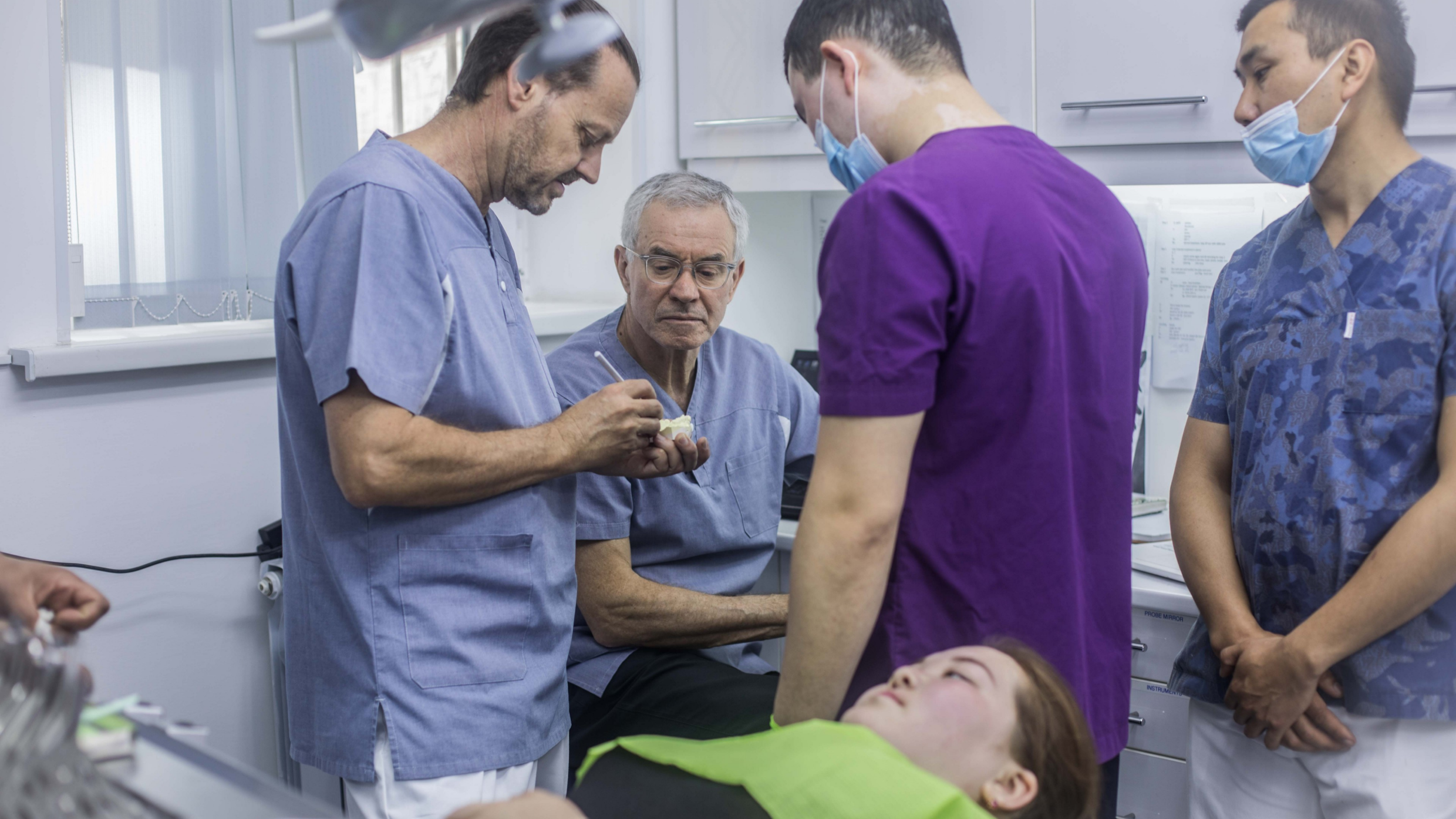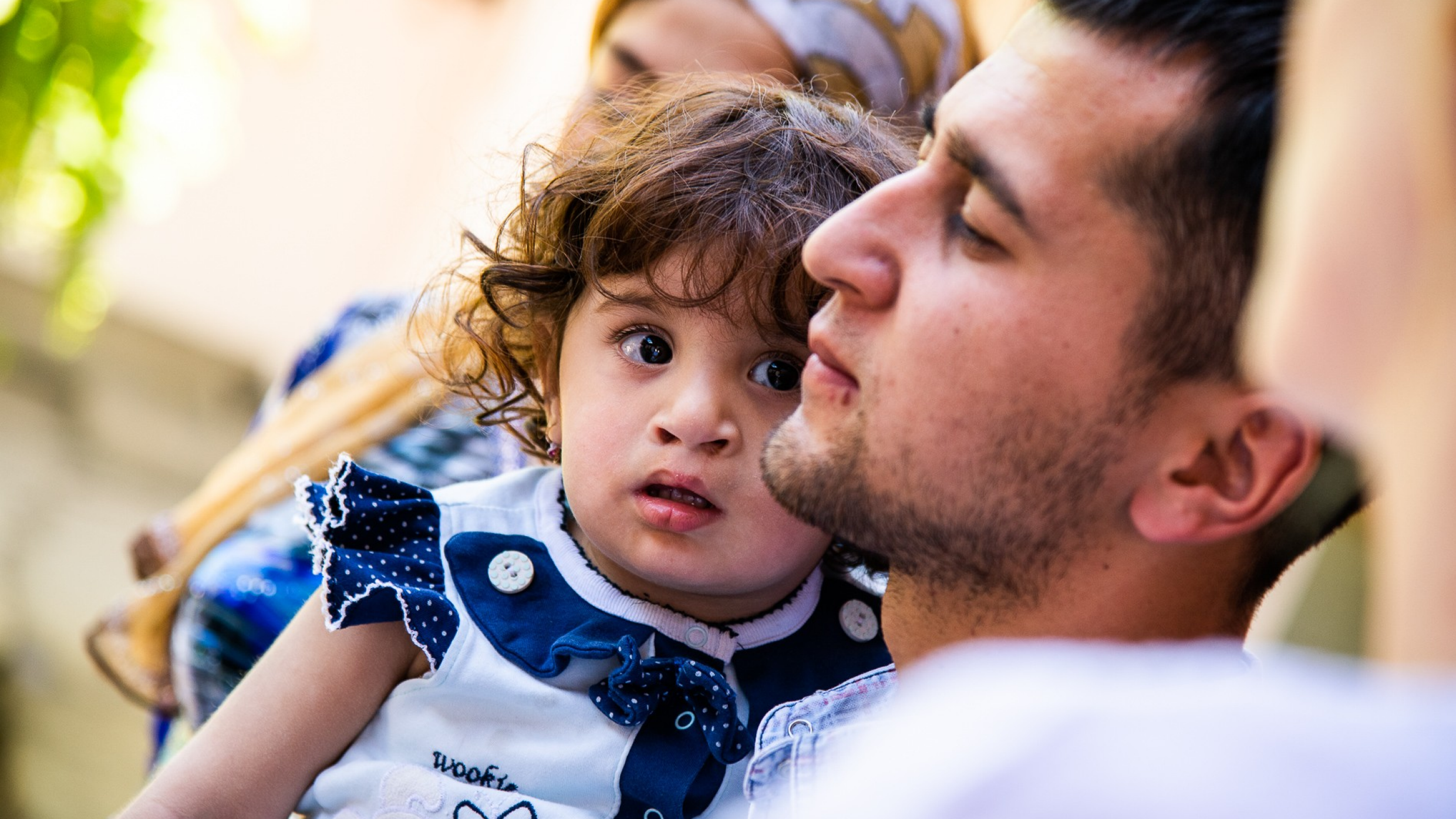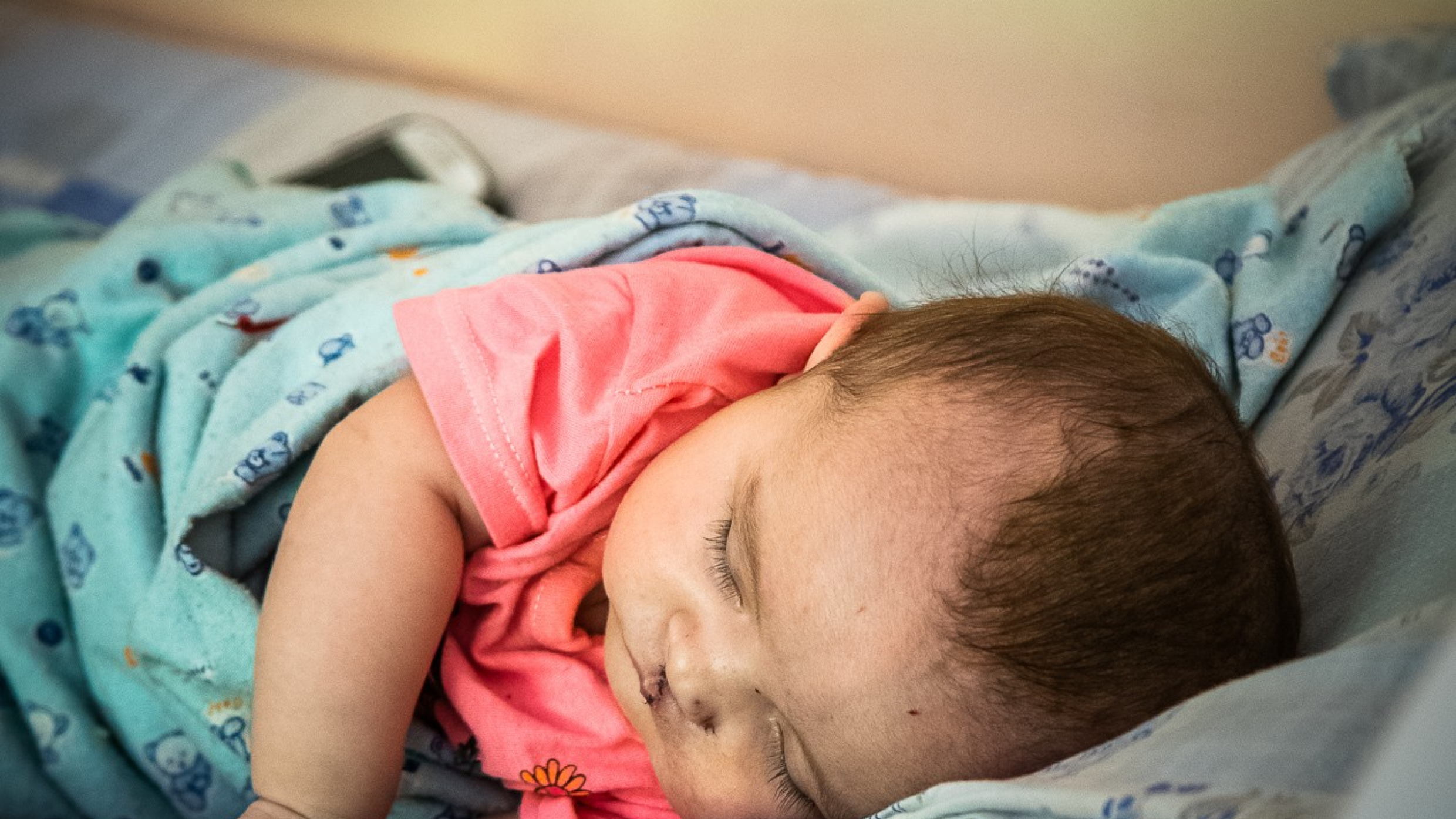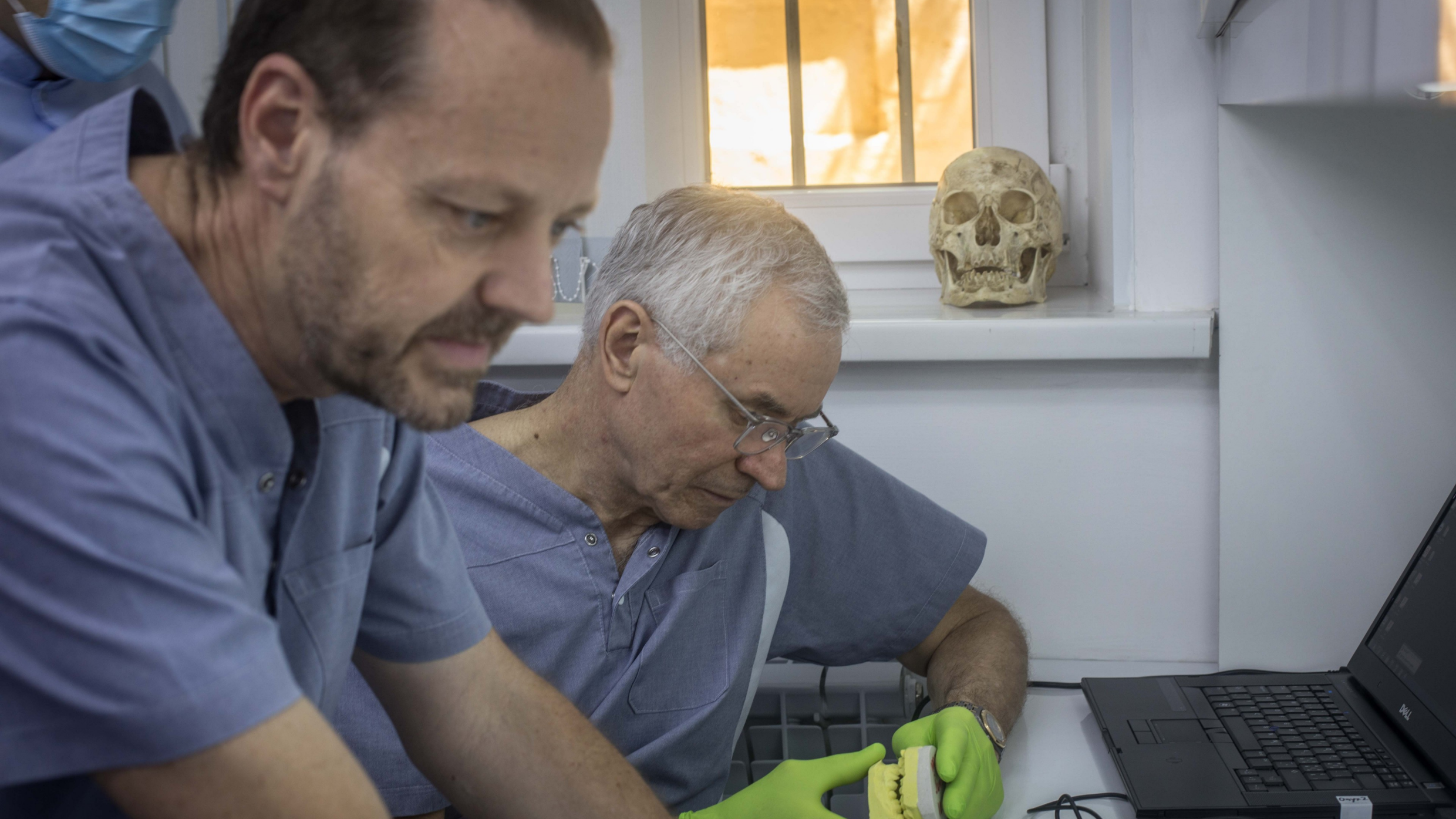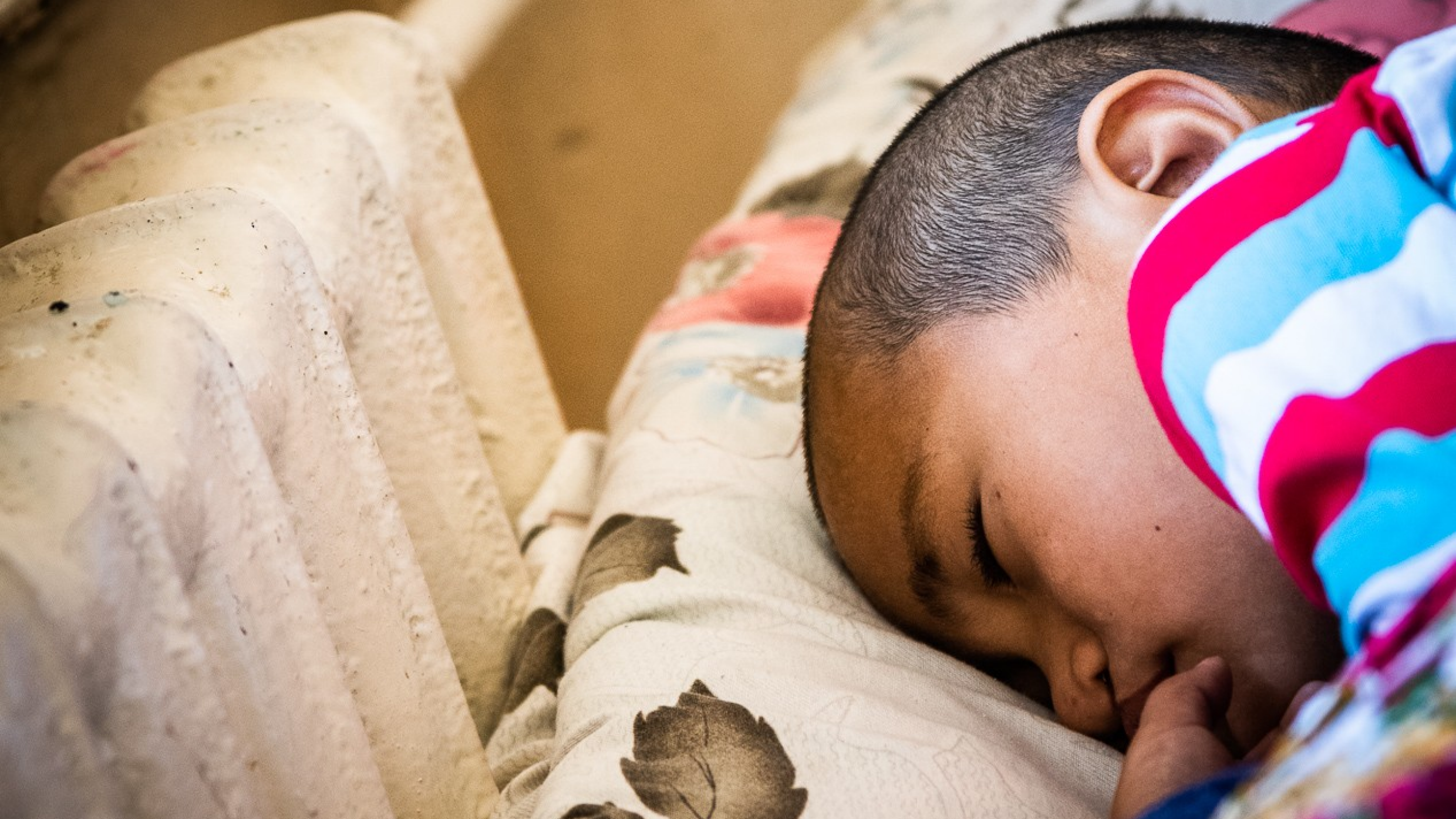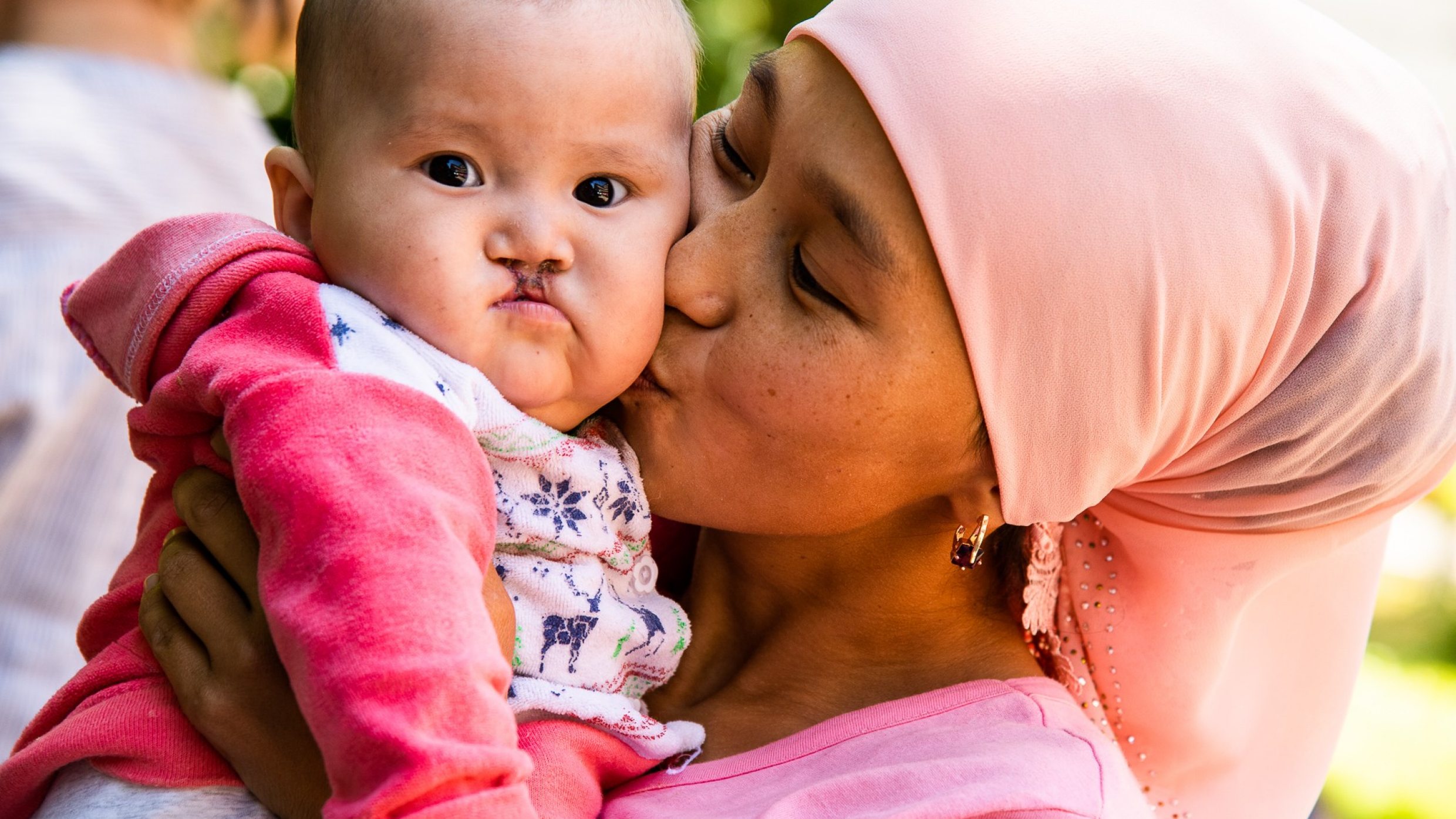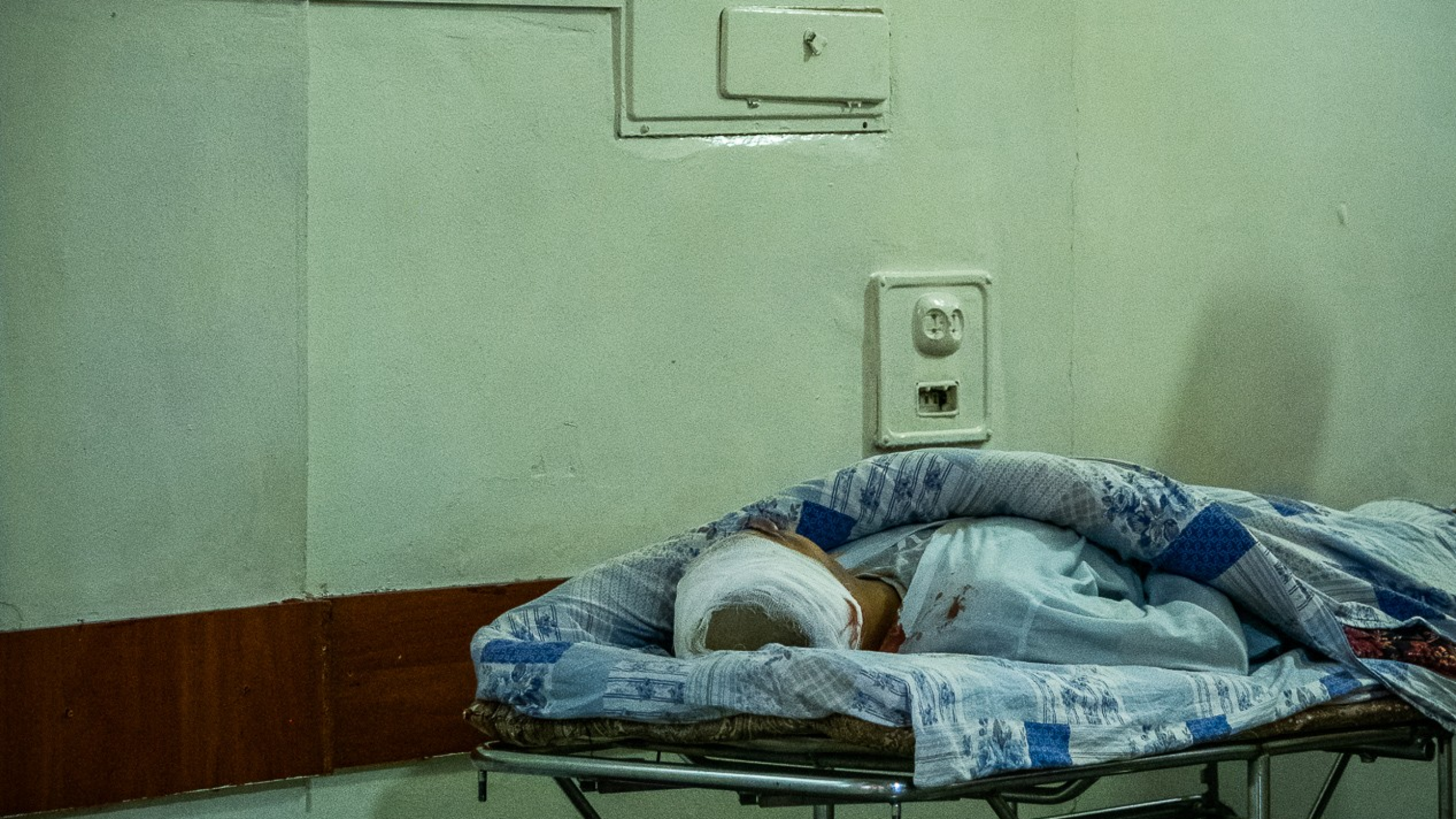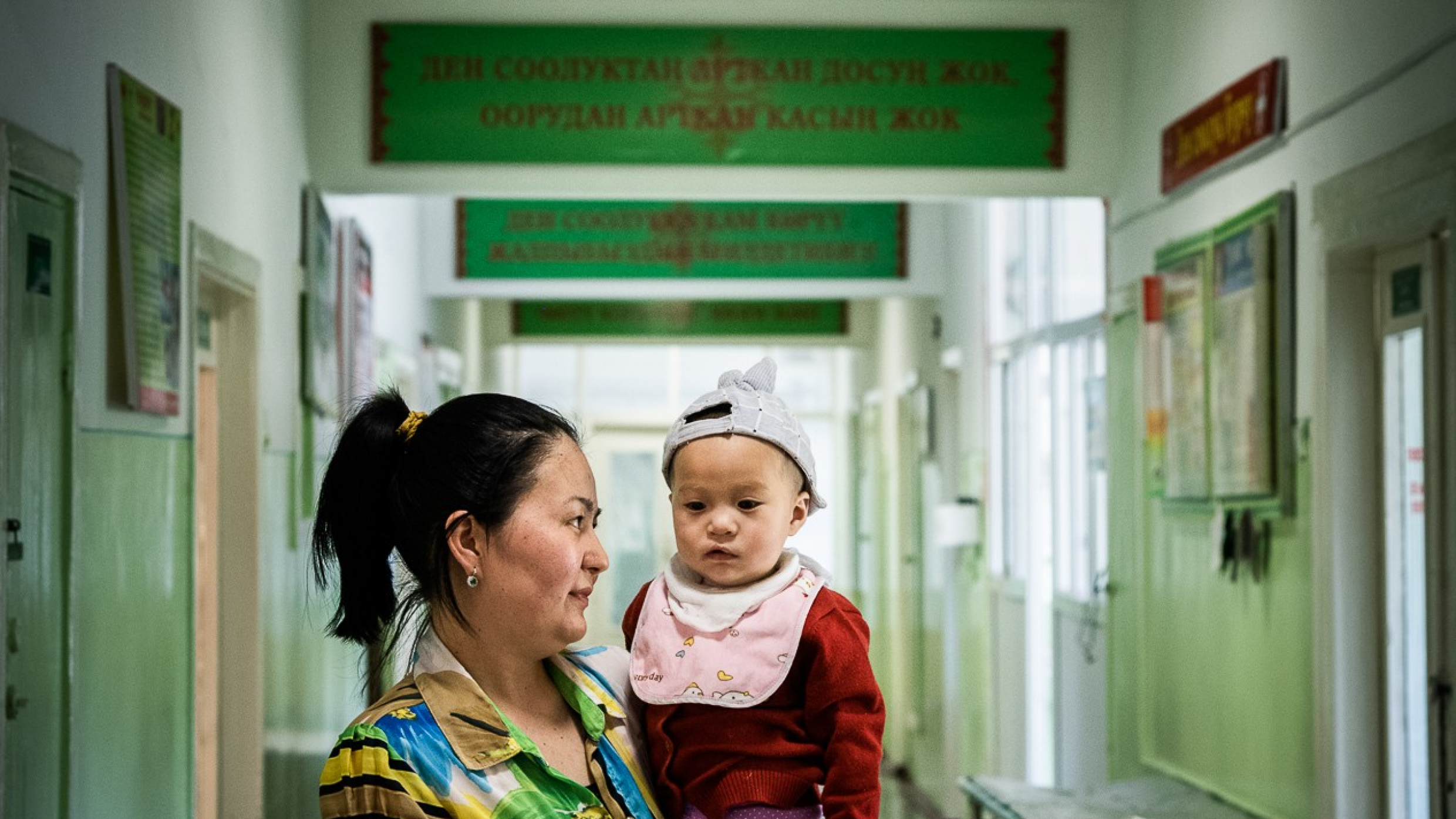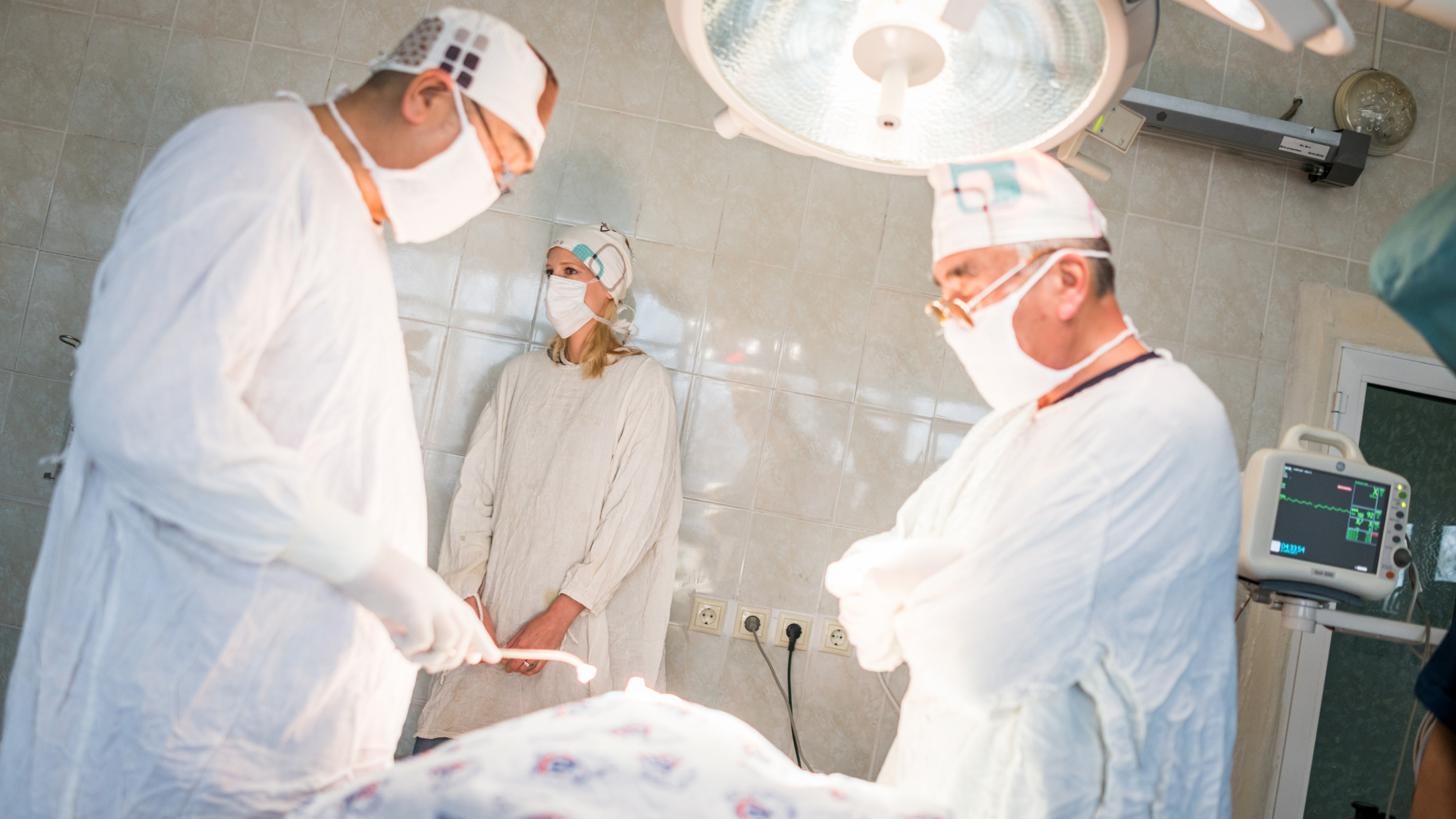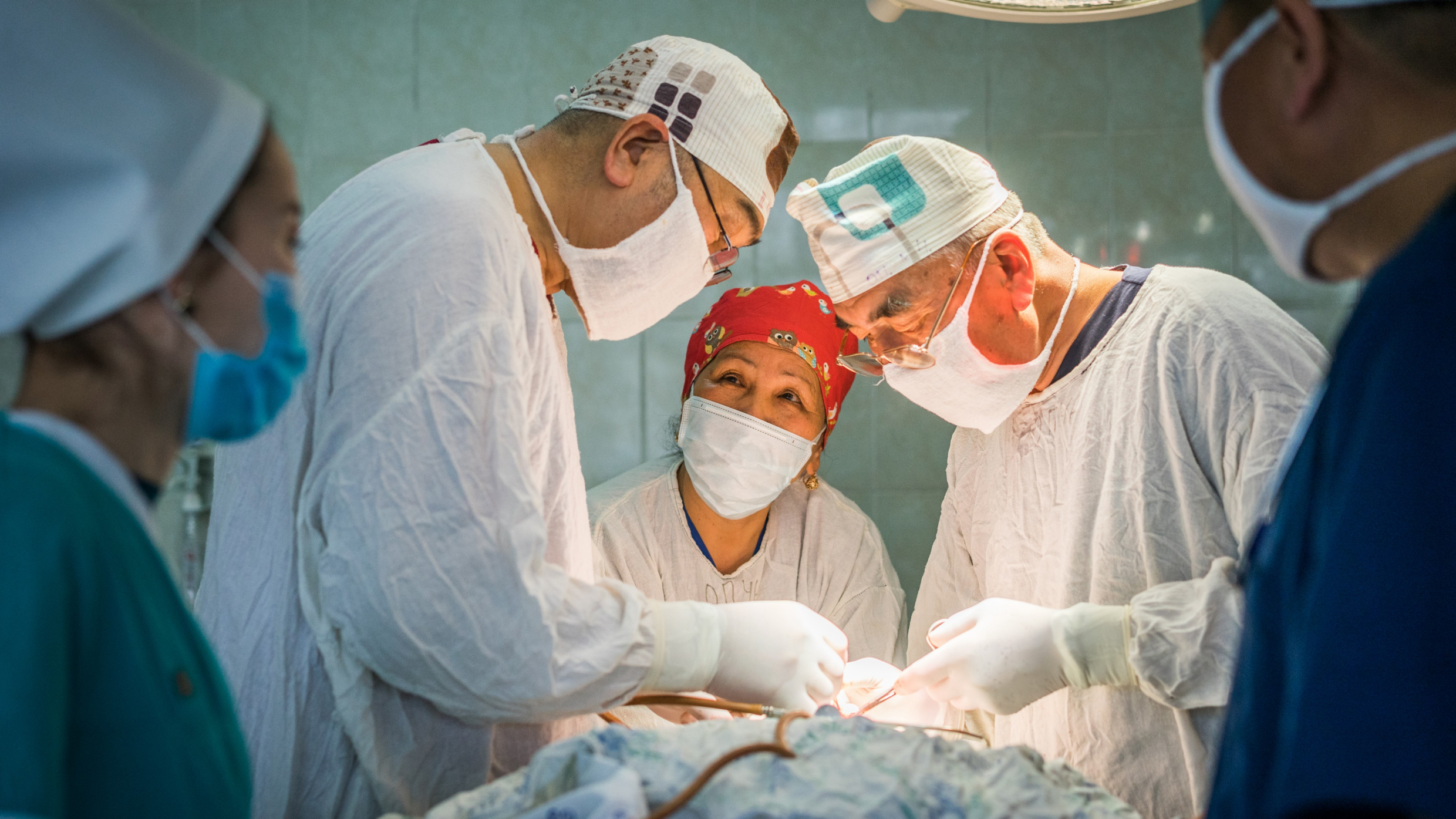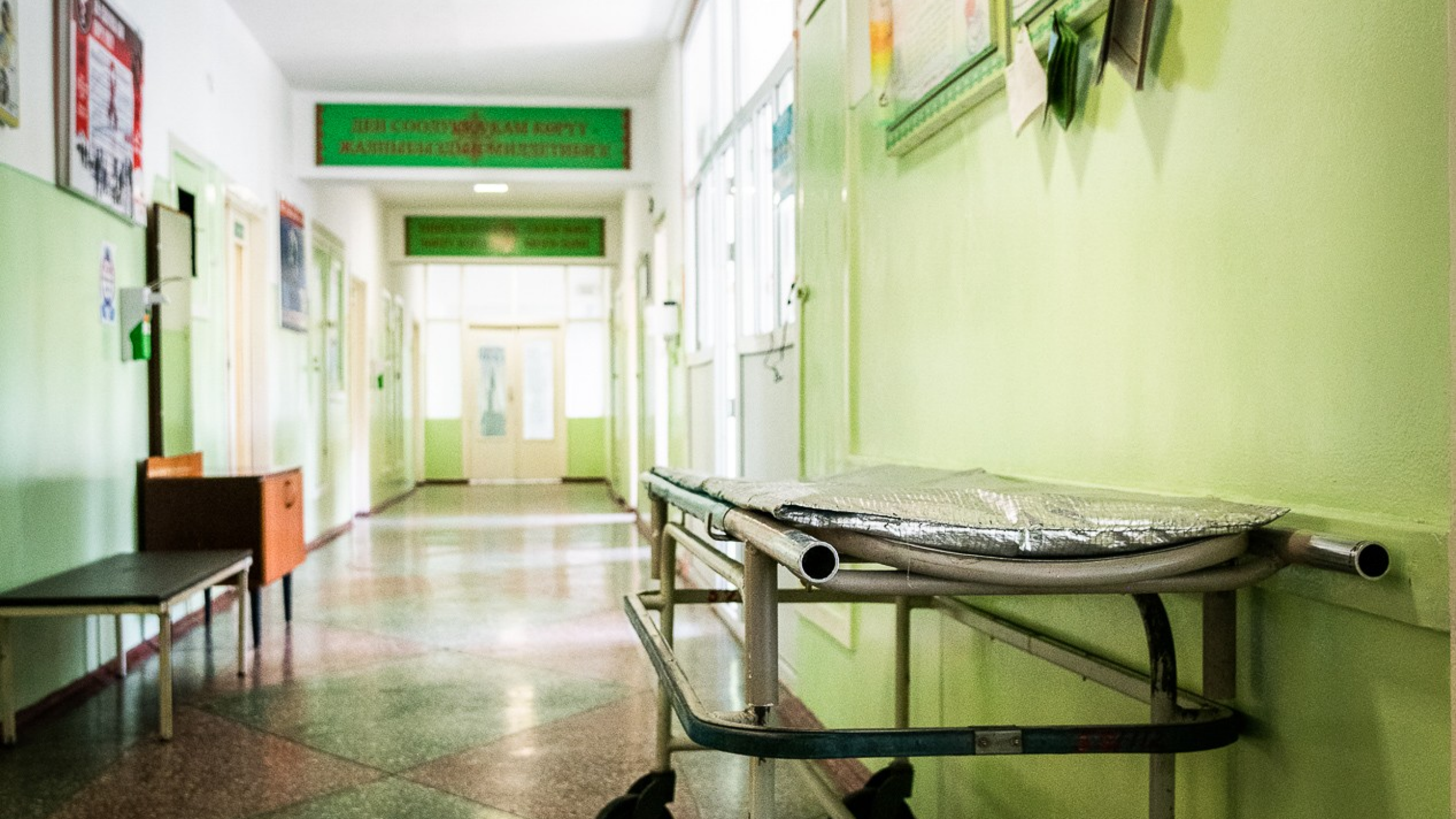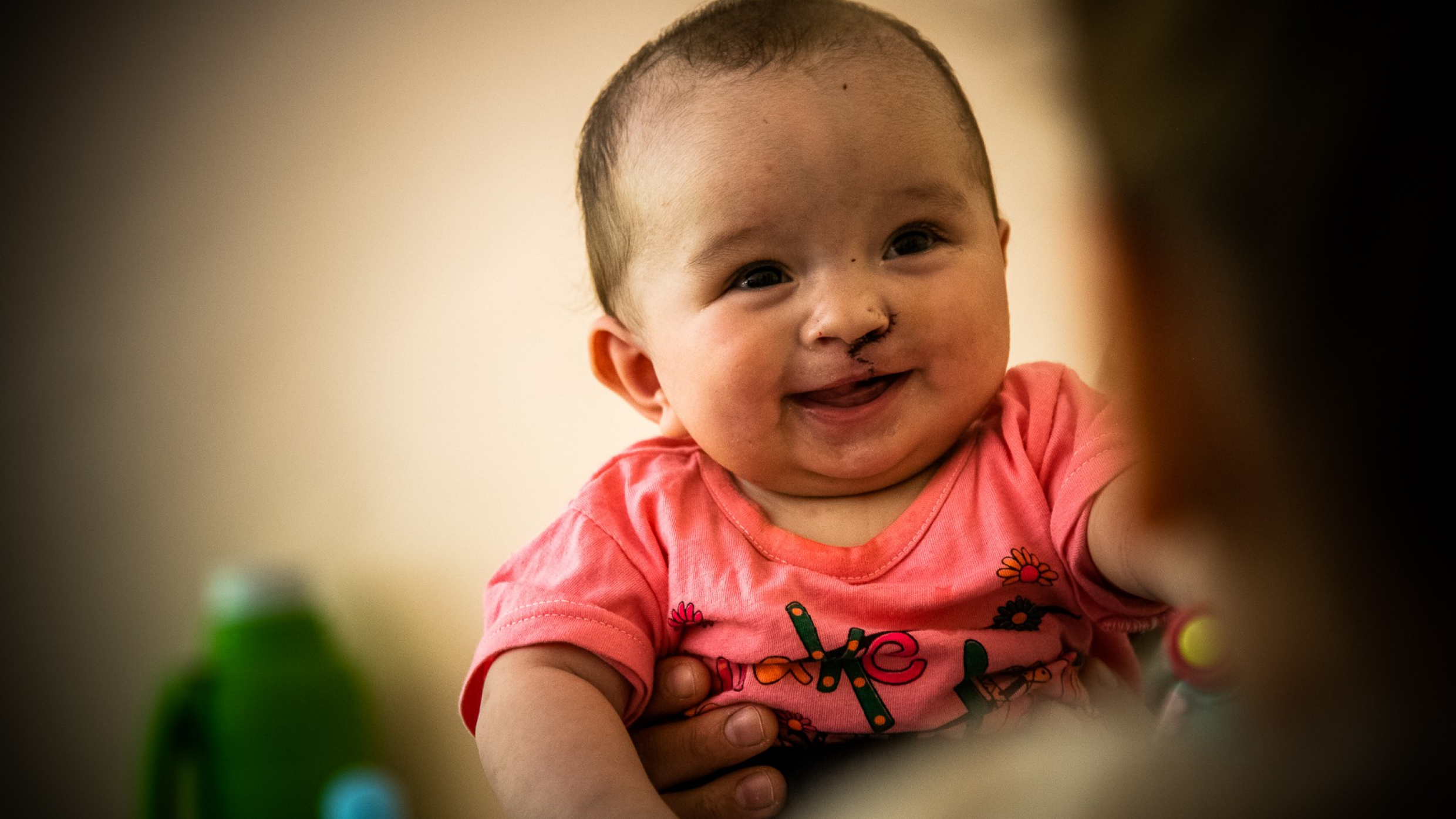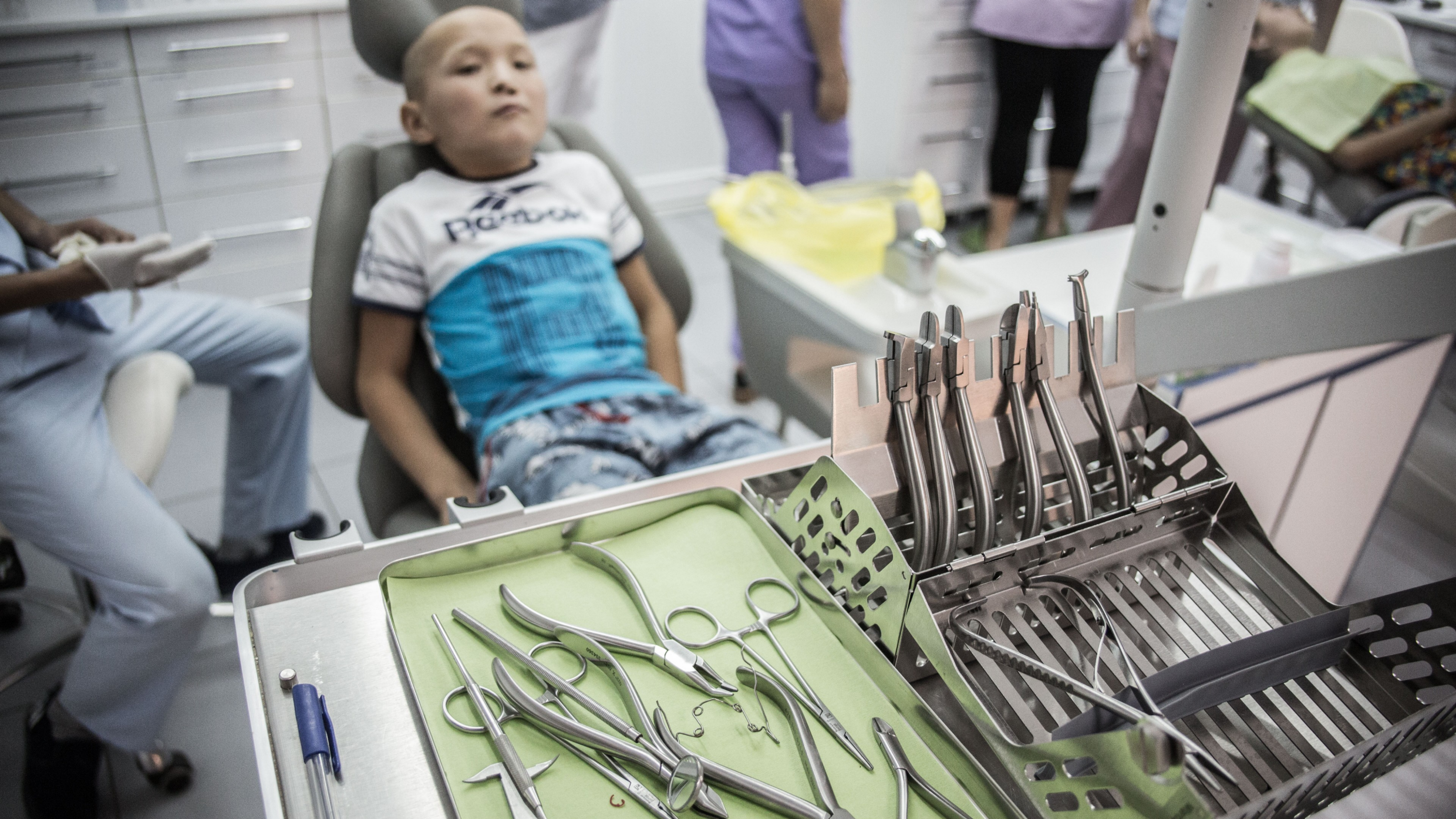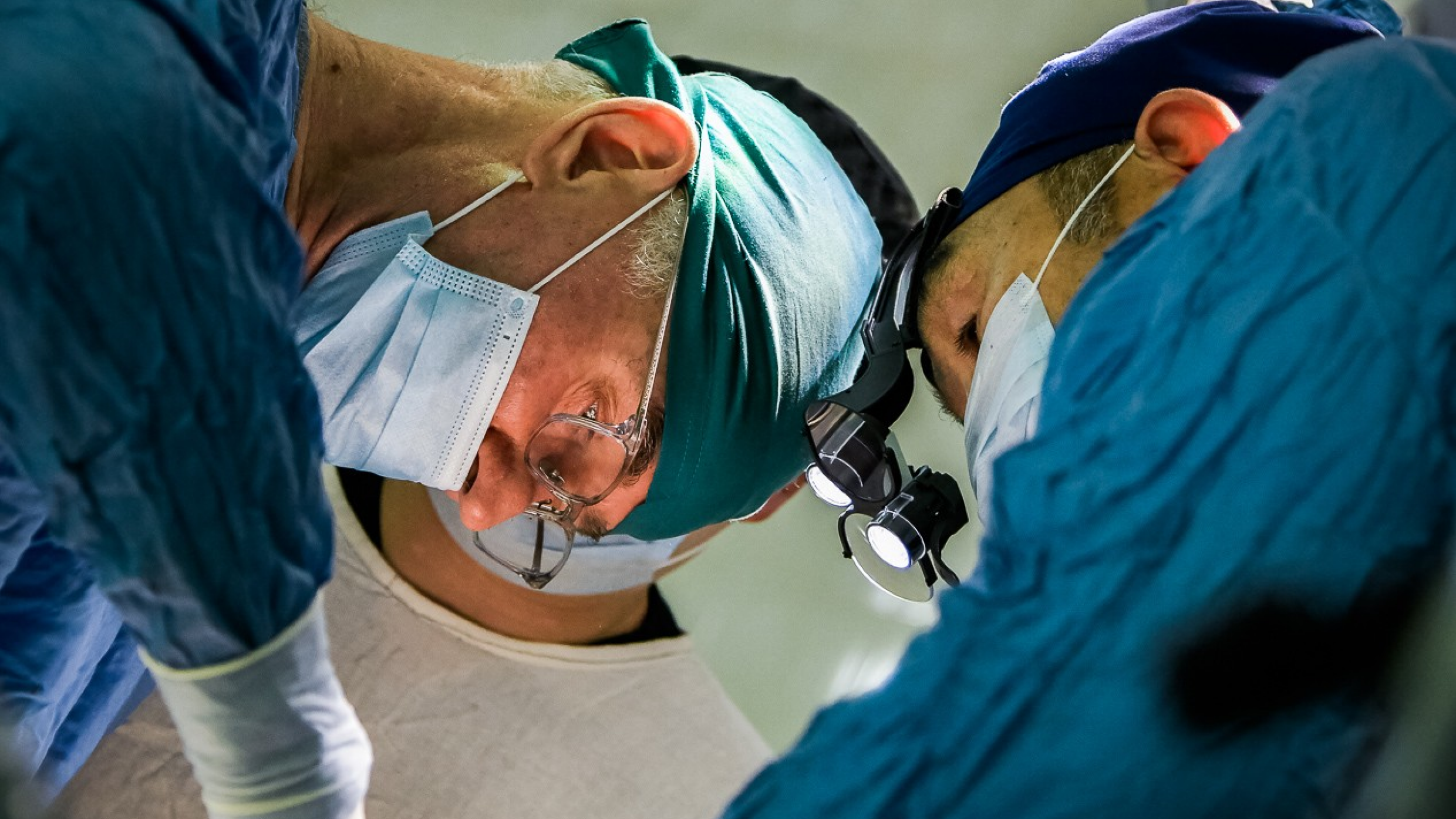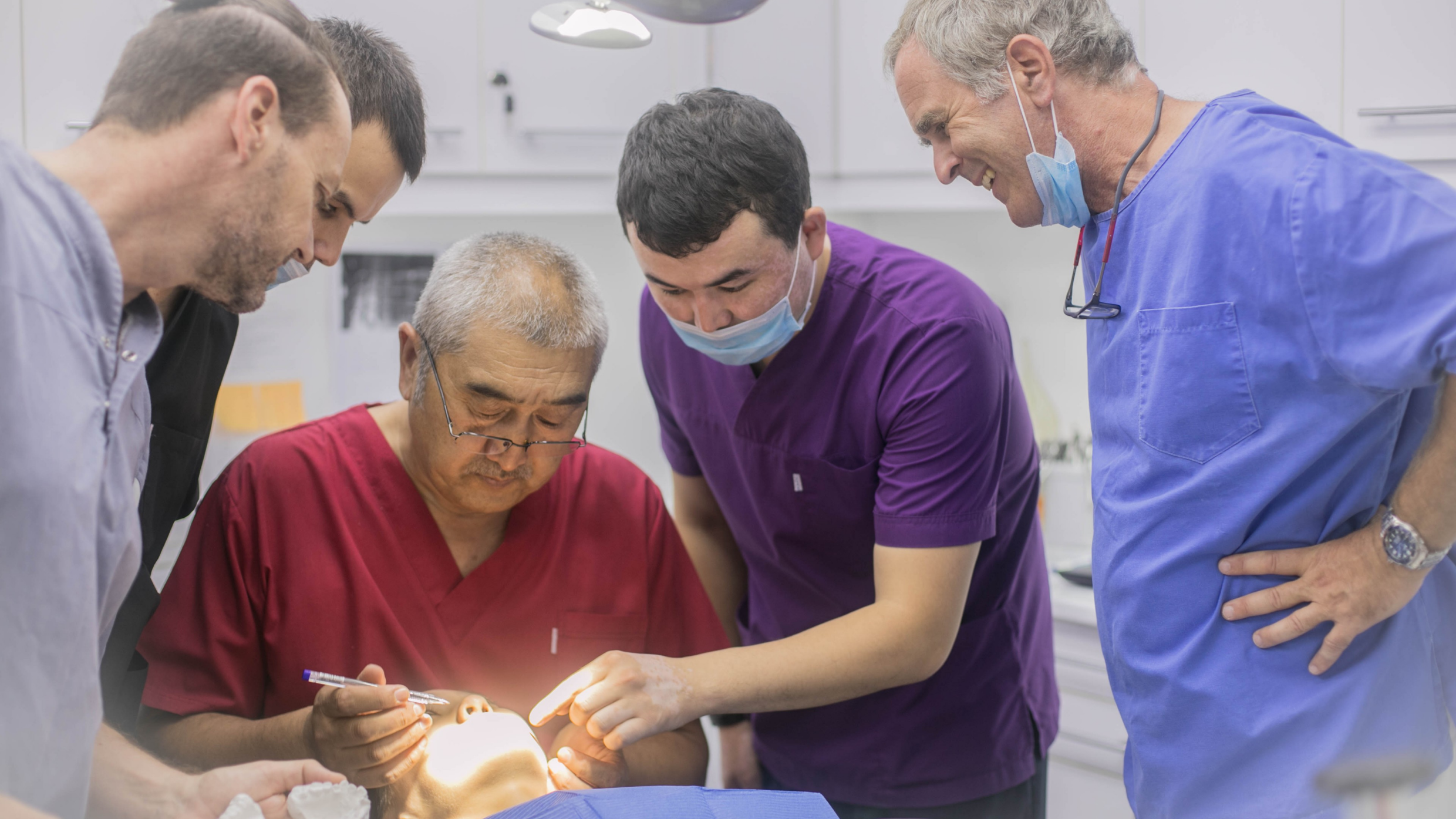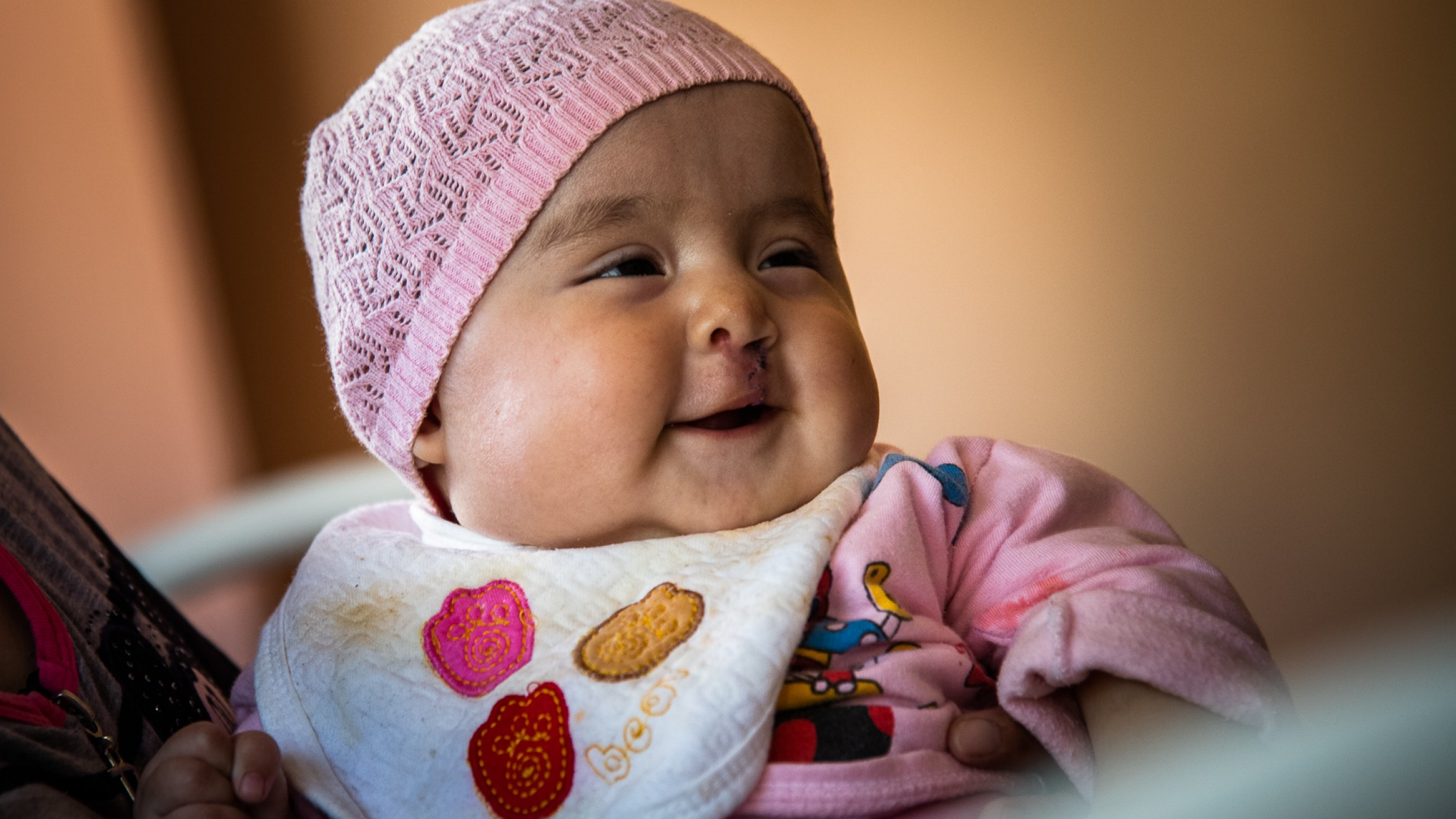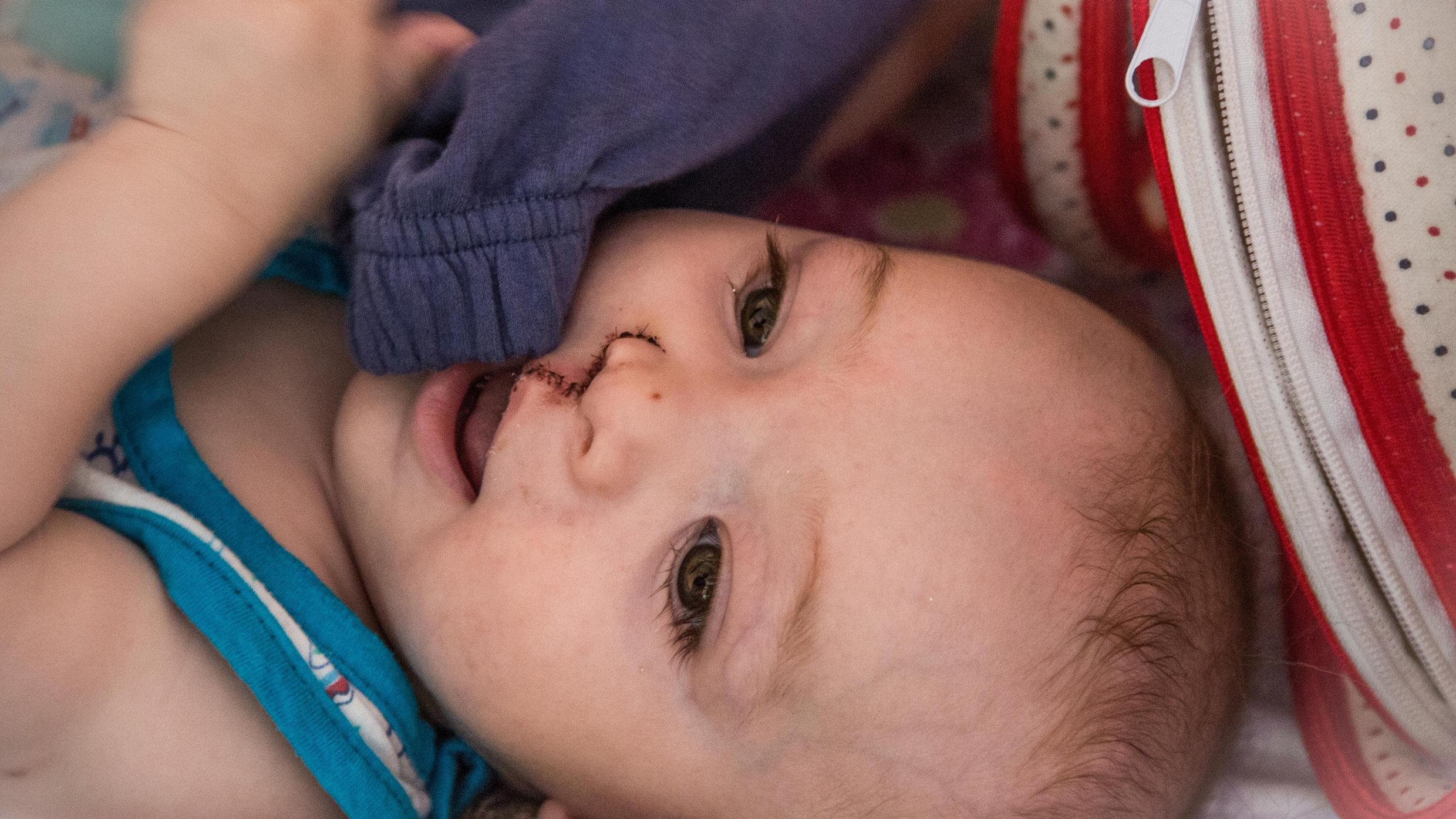 Osh
After our clinic in Bishkek became known throughout the country, at the beginning of 2013 two oral surgeons from the southern part of the country came to us and asked us to help them set up a similar centre. Kyrgyzstan is divided into north and south by a large mountain chain. An additional clinic in the south will allow patients in that part of the country to receive professional treatment as well without the need to travel long distances. We were filled with joy and pride when, in spring 2014, the new operating theatre at the regional clinic was inaugurated with the hospital's management team present. Our team of physicians will work with the foundation in Osh as well to gradually expand the hospital's supply of medical instruments and equipment used for the treatment of children. One of the first milestones reached is the large digital X-ray machine, which has been in use since 2016. All of the support provided by Dr Marcel Frei, a specialist in orthodontics, goes towards training young local dentists to become orthodontists. In addition, his wife, Yvonne Frei, a dental hygienist, provides surgical hygiene training to young assistants so that the desired high standard of care can be achieved. 

Bishkek
We have been active in Kyrgyzstan's capital since 1997. In a large children's hospital in Bishkek we have set up a centre where a local team of doctors is able to provide children with cleft lips and palates and their families with comprehensive support. We have ensured that children in Kyrgyzstan – as in Europe – are operated on in accordance with modern surgical methods in the first year of their lives, that they receive proper examinations in the department that specialises in ear, nose and throat conditions and, if they experience ear problems, that they receive treatment using a surgical microscope. Very few children beyond infancy require an operation. The department in Bishkek has a patient admission area, three fully equipped treatment stations, an orthodontic laboratory and its own X-ray equipment. As a result, in its three core areas, the centre is now very well supplied in terms of basic equipment quite comparable to what is available in Europe. It is now possible to provide the full range of modern cleft treatment in Bishkek.