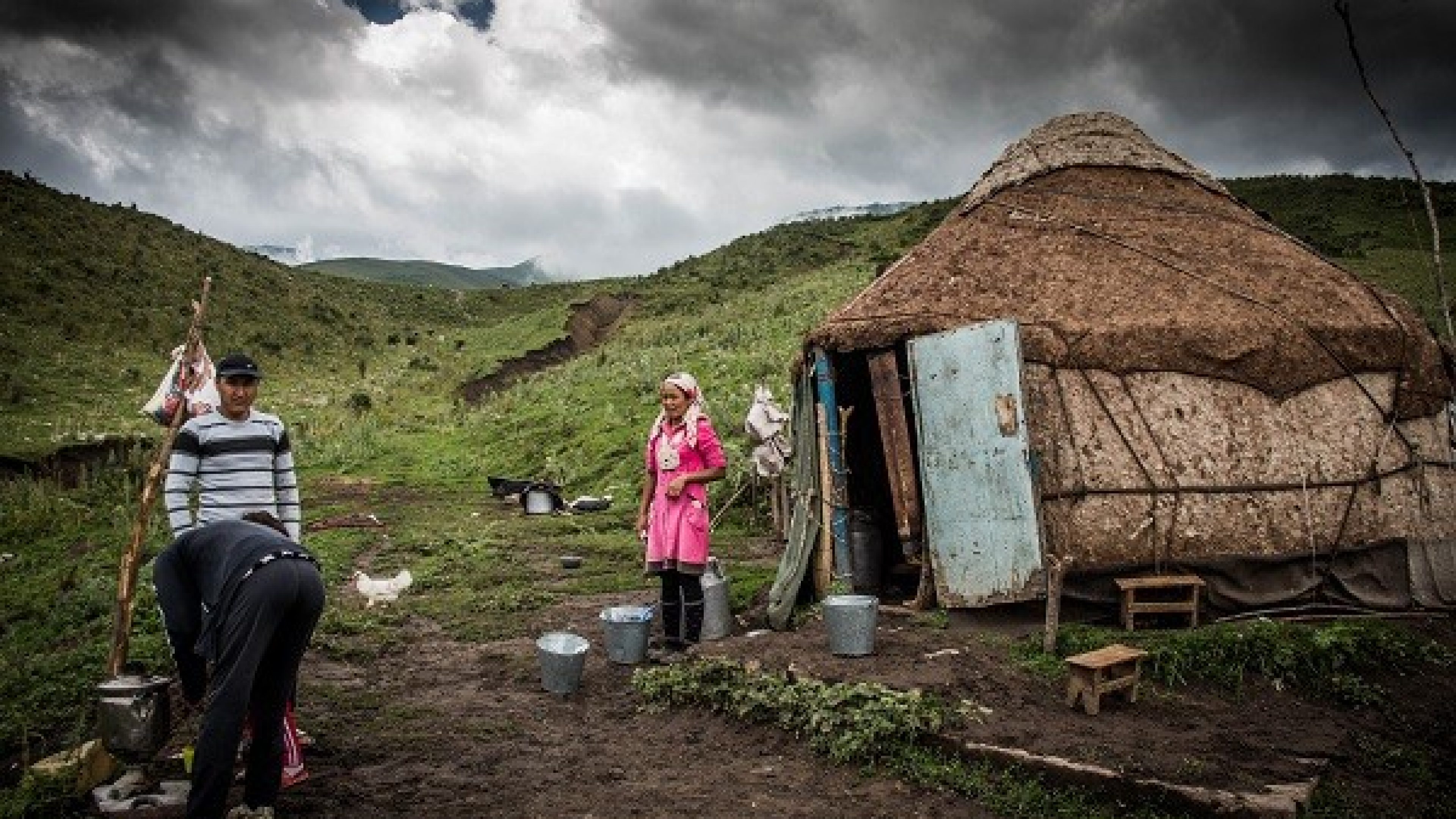 Meaningful, chaotic, impressive, emotional, exhausting, motivating, informative and wonderful. That is how Raphael Frei, the son of Dr Marcel Frei, a specialist in orthodontics, describes the four weeks he spent with the Stiftung Zuversicht für Kinder in Kyrgyzstan in the summer of 2016.

Because my parents love to travel I have already been all over the world. We travelled together through Africa for months, were inspired by the rain forest of Ecuador and have been all over Australia. The nicest thing I've experienced on our trips is the warmth with which we have always been received and introduced to other cultures. It has made us feel welcome. But never in my 17 years have I felt as at home as when I was in Kyrgyzstan. This had nothing to do with the country itself, but rather with the incredible hospitality on display everywhere here. 
We packed the absolute minimum in terms of clothes and then took out half of what we had put in. Any toiletries that were not entirely necessary, such as a shaver, were taken out. We all had to make do with half a suitcase. The remaining 130 kg was filled with Swiss dental materials. The materials included clamps and dental jewellery as well as disinfectants. Much too quickly the alarm tore us from our sleep. Now it was time to visit the clinic for the first time and present them with the materials we had brought. I was welcomed by the team of physicians as if I had been an integral part of this project for years. Communication was difficult, as only one of the physicians present spoke English that was easy to understand. I used hand and foot gestures to introduce myself and was impressed by the warmth of those I met. There were many oohs and ahs as I spent the day presenting the orthodontic centre in Osh with the Swiss dental materials.  
Finally Monday arrived – finally things were about to get exciting. The first patients were at the door. Or should have been at the door. The waiting room was empty, of course. My father could not understand it – there was no sign of the first patient. Ten minutes late, someone poked his head through the door. "But wait a moment, this is the patient scheduled for 5 p.m." Okay, eight hours early, but we were in Kyrgyzstan after all. In Switzerland, I have often peered over my father's shoulder as he worked, but what I saw here – and I say this as a layperson – is in no way comparable. I quickly realised that here it is not about the perfect smile, nor is it about going from very good to perfect. Instead, it is about going from miserable to decent. At least when you compare it to the Swiss standard. That, according to my father, is exactly what he enjoys so much about his work here in Central Asia. Here, it is not necessary to be perfect. Rather, the aim is to provide people afflicted with a congenital deformity with the opportunity to live in society without feeling ostracised. 
After the first day, I asked where all the children with cleft lips and palates were – after all, they were the reason we were here. I was astonished to learn that most of the patients suffered from this deformity. All of them had been operated on by "Prof. Osh I" when they were very young, giving them an excellent external appearance. The bones had grown together nicely, but their teeth were all over the place. This was our job after all. The local dentists and assistants had surprisingly poor training. I know the work can be very frustrating for my father. What is a routine task in Switzerland has to be explained several times here. I experienced a lot in the two weeks I spent in Kyrgyzstan, and it will be very exciting to watch Kyrgyz dental medicine as it progresses, I am pleased to be able to make a small contribution to the exciting Zuversicht für Kinder project in Kyrgyzstan with my photos. I wish the people much luck, strength and courage so they can stand on their own two legs soon and provide children suffering from cleft lips and palates with a brighter future.