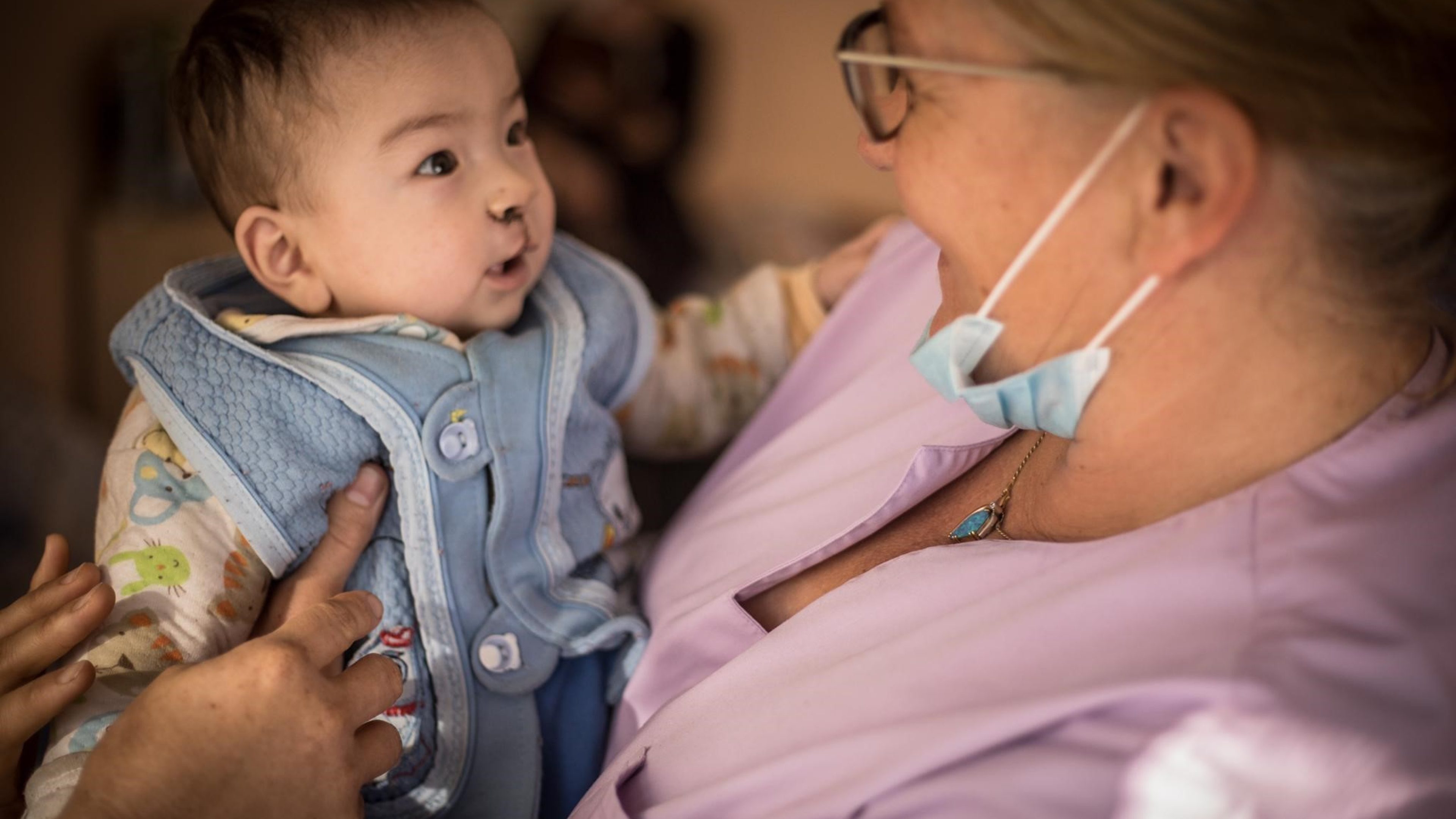 After more than a year, we finally visited Kyrgyzstan again in February 2021. 

The project lives on! After more than a year, we finally visited Kyrgyzstan again in February 2021. Due to the current crisis, dental hygienist SRK and practice manager Yvonne Frei travelled to Osh alone. The hospital team and all our acquaintances were very happy to see her. Now that a representative of the foundation is present, the whole team are full of motivation and drive. The clinic fell into something of a slumber after the
six-month lockdown. The orthodontics clinic has been open again since September, but despite our repeated offers of online support from Switzerland there was hardly any reaction from the Kyrgyz team. Reason enough for us[FS1]  to clarify the situation on site as soon as possible. Marcel Frei, Yvonne's husband and a specialist in orthodontics, kept every morning during her stay free so that he would be ready for any questions, planning issues and improvement suggestions via TeamViewer and video call.
The situation on the ground: The clinic is fully functional and in a good state by Kyrgyz standards. The staff are handling the material with great care. For the first time in four years, we had to take a lot of disinfectant with us again. The team is basically stable, with three dentists and one assistant. Our very experienced young speech therapist unfortunately left us and moved to Bishkek. But we are already looking for a replacement.
Unfortunately, we were unable to call in any new patients during the corona lockdown and many existing patients did not receive proper care for over a year. After Yvonne's arrival was announced, a number of new patients did appear. The Osh Cleft Team now has the best reputation for quality in the whole of Kyrgyzstan. For follow-up operations, patients from Bishkek now travel especially to Osh to be treated by us. We are also seeing some progress in orthodontics. If circumstances permit, we would like to already return to Kyrgyzstan in April 2021 to treat more patients.